It's been raining off and on for a week or so and it looks like more of the same for the upcoming week. However, even here in the rainy Pacific Northwest, the rain stops and the sun comes out.
It was a sunny weekend and my friend Dan's birthday, so he and a bunch of his friends came out to the Gorge and went for a ride on the Twin Tunnels Trail between Hood River and Mosier.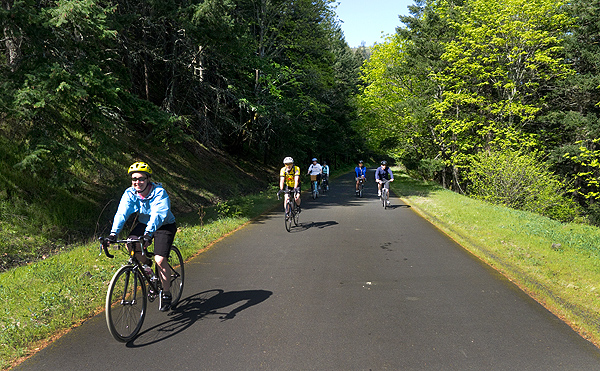 Stopped in Mosier to have a look at Mosier Creek Falls.
Most of the gang headed over to Everybody's in White Salmon for beers and lunch, we headed home for beers and BBQ chicken, hot off the Hood River Hideaway grill.
Wrapped up the weekend by rebuilding the ultalight spinning reels so as soon as the rain slows down and the wind stops blowing, we can get in the kayak and go after the trout.
Keeping the fingers crossed for some decent weather.