We've been wanting to do this for some time and there is interest in it so we have decided to open a new page of the watermanatwork.com blog dedicated to flying multi-rotor drones. We are primarily interested in camera drones, but we can cover most of the drone flying experience. I have been interested in flying since I was a kid flying model planes and have worked as a structural and electronic technician on military UAVs, so I have a pretty good idea what's going on.
We'll start with small Unmanned Aerial Vehicles(sUAV) basic information, explore the drone market and develop a buyer's guide to purchasing an entry level drone, learn how and where to fly, maybe do a little modding, learn the rules and regulations and work our way up to drones that can carry a small camera and produce quality HD videos and high quality photos.
We are testing out a drone in the Arizona desert we think would be a good choice for an entry level drone operator/photographer. This drone flies well, is pretty well built and is durable enough for a novice flyer. The company has great customer service and all the people I've spoken with there have been very nice. They also have the type of camera drone we want to work up to at a reasonable price, so we'll be having lots more coming up.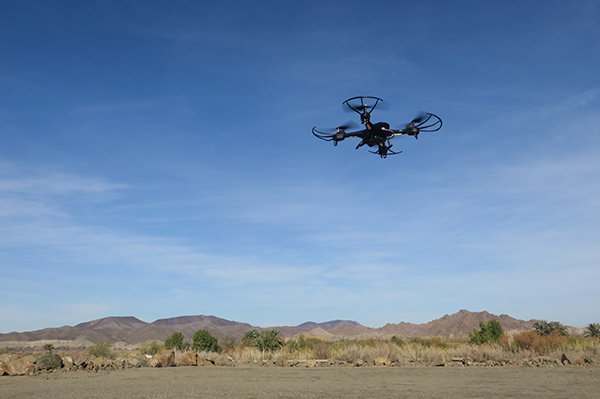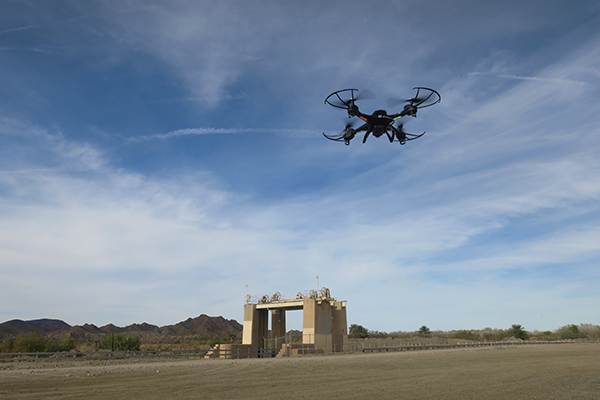 Learning to fly a multi-rotor drone with a large camera drone would be an expensive way to go because even experienced flyers make mistakes and crash. Learn how to fly with a smaller, cheaper drone and work your way up. Real pilots to not take their first flights in a 747.
Anyway, we are looking forward to flying and fooling around with drones so keep checking back for new stuff. If you want to comment, we look forward to hearing from you. Blog comments are moderated, so it may take a day or two for your comment to appear. You can always email us, that's what most people do, at watermanatwork@gmail.com.