It's been a long time since the last kayak fishing blog post because there have not been a whole lot of kayak fishing opportunities. You can catch fish, but the dead of winter would not be considered prime largemouth bass fishing time, even here in the desert southwest. On top of that, it has been very windy. Rarely a day with wind less than 10 mph.
The poor fishing conditions have given us the time to get caught up on the backlog of video and website work delayed because of my accident with a semi truck. It's been windy, but also mostly sunny, so plenty of solar power for the editing work.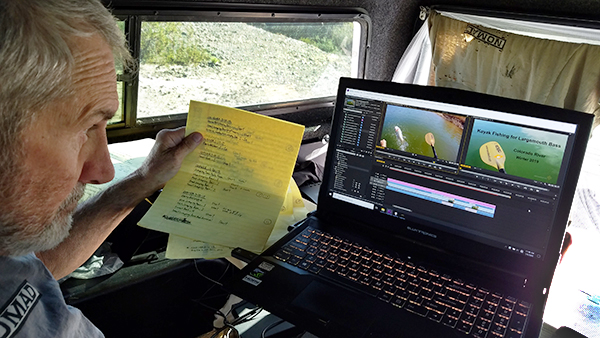 We have uploaded the Colorado River Kayak Fishing 2019 video to YouTube. It's the action highlights from the late 2018 and early 2019 kayak fishing for largemouth bass on the lower Colorado River.
There's a lot of kayak fishing action and some big largemouth bass, so CLICK HERE or on the photo above to check out the Colorado River Kayak Fishing 2019 video on YouTube.