We left a rainy Columbia River Gorge headed to the Colorado River in Arizona for a kayak fishing road trip. It's been a wet autumn here in the Gorge and we were anxious to leave the cold, wet weather behind for some nice winter kayak fishing in the desert sun. It was non-stop rainbows from all the passing storms as we loaded up the truck and headed south for the winter.
We stopped in for a quick visit with an old surfing buddy and his family in Carlsbad, CA. Checked out the surf, had some Mexican food and watched a couple high school basketball games before heading east towards Yuma, AZ.
It wasn't long before the SoCal traffic jams and tract houses turned into sand and open desert.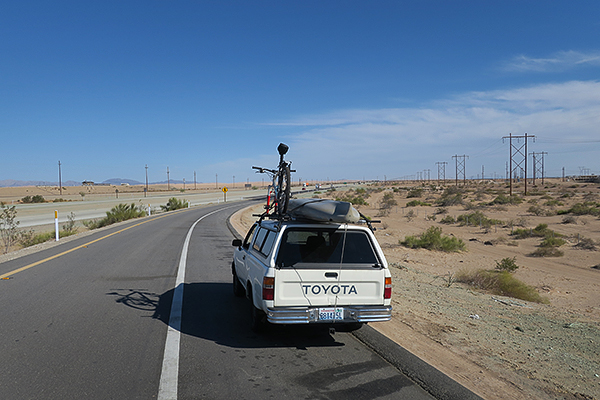 It wasn't a long trip out of San Diego before we arrived in Yuma, AZ on a warm and sunny December afternoon. We did a quick look around town and located the first potential kayak fishing launch spot. Believe it or not, this is the Colorado River. There's not much left of it by the time it reaches the Mexican border and the Gulf of California.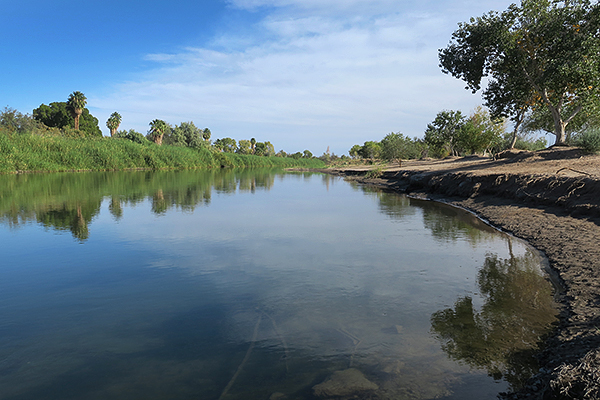 A few miles out of town is Senator Wash and Squaw Lake. This area is popular with "snowbirds" who camp here in their RV's for the winter.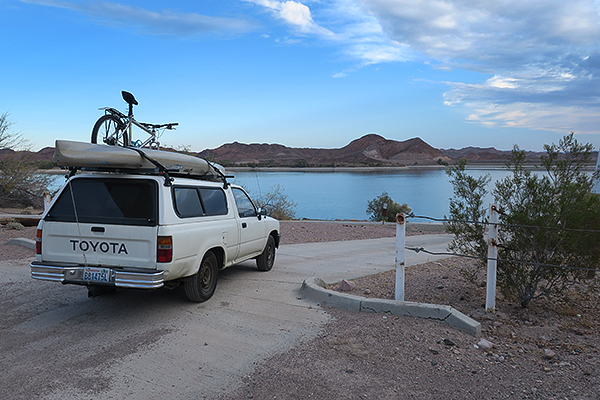 Even though this is primarily a kayak fishing trip, we brought the mountain bike along in case we found places to ride. It didn't take long to find the first stretch of desert singletrack. We didn't bring the front line, full suspension bikes, but this trusty old hardtail should do the job.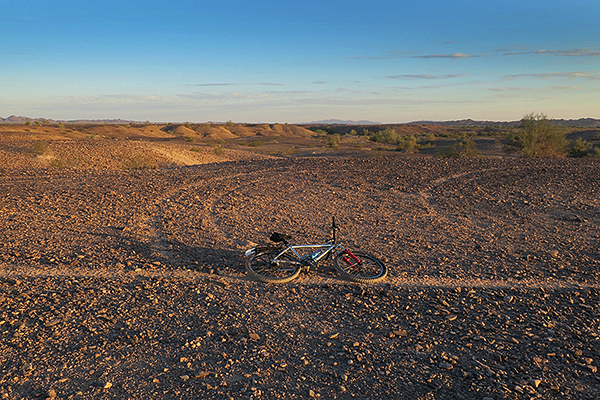 We are starting to find our way around and will be looking for new kayak fishing spots every day, so keep checking back in for more southwest desert kayak fishing adventures!