The weather here in the Pacific Northwest is starting to look more like summer. When the wind is calm, and it is not that easy to predict when that will occur, we are out again on the Columbia River for a little kayak fishing for smallmouth bass. The Columbia River is one of the best places for smallmouth bass fishing in the United States. The smallmouth bass can be found just about everywhere on the river, all a fisherman has to do is find them.
There are many places to launch kayaks on the Columbia River. As long as you can get to the river's edge, which in places is easier said than done, you can launch the kayak and look for the fish. A fisherman could easily spend the entire spring and summer on the Columbia River fishing for smallmouth bass. There are places to camp and the environment ranges from temperate rain forest to high desert in just a couple hundred miles.
As it has been since springtime struggled to emerge from the brutal 2016-17 winter here in the Columbia River Gorge, the water levels in the Columbia River remain high with strong currents and high river flows. The water level in the river is controlled by the dams and there is plenty of water from snowmelt to keep the pools behind the dams at maximum levels. I don't think they can let much more water through the dams without flooding at this point. The high water, constantly changing water levels and sediment in the water have not made for the best fishing. Perhaps the oxygen level of the water, which comes from the bottom of the pool behind the dams, is lower than normal, making the fish sluggish. All of this is making for much slower than normal smallmouth bass fishing. We are catching a few bass, but you really have to work at it. We're catching more small fish, so the spawning season is over and we should be seeing a little more action from the small to medium size smallies, but at this point, the smallmouth bass fishing around here remains challenging.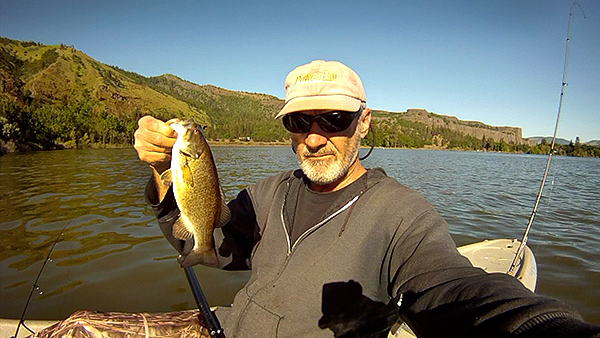 We'll be back out on the river tomorrow, then we have some business to take care of so we might not have a chance to go fishing as much as we would like to. The kayak is on the truck and ready to go in the morning.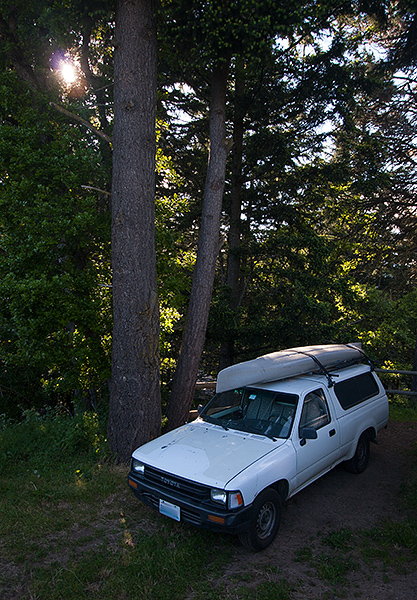 When you have an opportunity to get out and do something you like to do, you should get out there. You can never be sure what tomorrow will bring. The only thing you can be sure of is that things will always change, many times not for the better. Don't wait until tomorrow or next weekend or when the weather is better. Get out there today!