After spending a few days at Fortuna Pond, where the fishing was not that great, we've been camping and kayak fishing at Mittry Lake, another of the Colorado River lakes near Yuma, AZ.
We got lucky and scored a lakefront campsite. It's pretty rare to have what's known as a "paddle up" campsite where you can launch your kayak right from your campsite. Not having to lift the kayak on and off the roof racks of the truck every day is a welcome relief.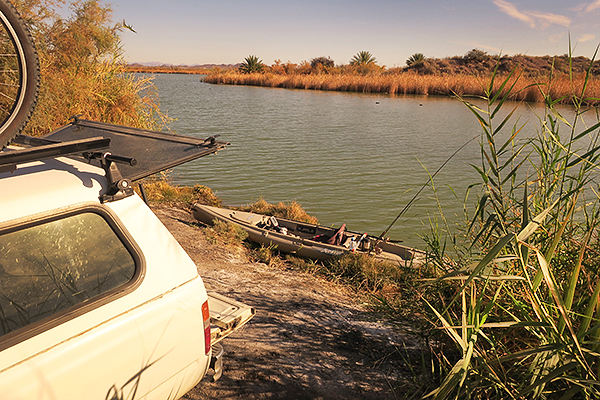 The sunrises and sunsets in this area of southwest Arizona can be pretty spectacular. As a diehard fisherman, it seems like you get to see a lot of sunrises…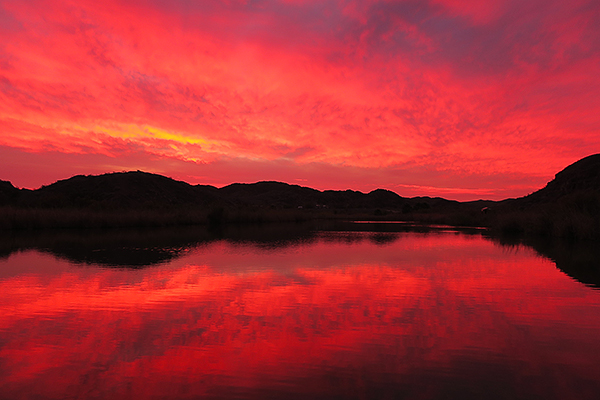 We've been getting out on the water as early as possible because the wind tends to come up in the early afternoon. Mittry Lake is not very deep so the water kicks up pretty quickly when the wind starts blowing.
Mittry Lake is a great kayak fishing spot. Largemouth bass can be found anywhere on the lake, some in the eight to ten pound range. During the winter, the fishing can be very challenging. Water temperature and wind conditions have a major influence on the fish biting. The lake is mostly surrounded by reeds and provides endless hiding spots for the big bass.
Camping at Mittry Lake is free, but it can fill up pretty quickly, especially on weekends. Winter campers are mostly snowbirds but Mittry Lake is a popular destination for swimmers, boaters and fishermen in the warmer months and can get pretty crowded as it is not that far outside of Yuma, AZ. There is no water here but there are rest rooms, dumpsters for trash and a nice boat launch.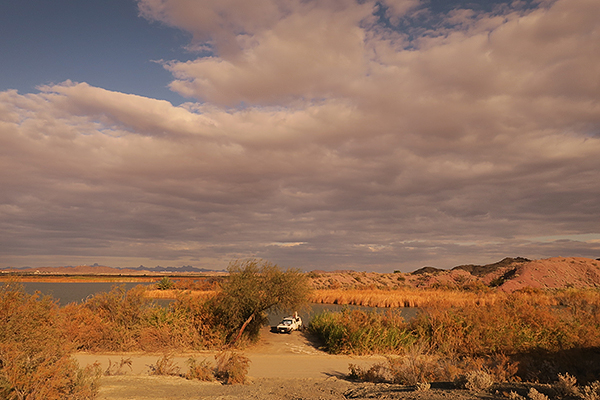 We've covered everything about Mittry Lake except the fishing. The lake water temperature has been unusually cool, causing the bass to slow down on the biting. There has also been a fair amount of wind. We figured we might not be catching fish because we are just learning about winter largemouth bass fishing on the Colorado River, but local bass fishermen have told us the bite is definitely off. We did manage to catch a few largemouth bass that were on the small to medium size.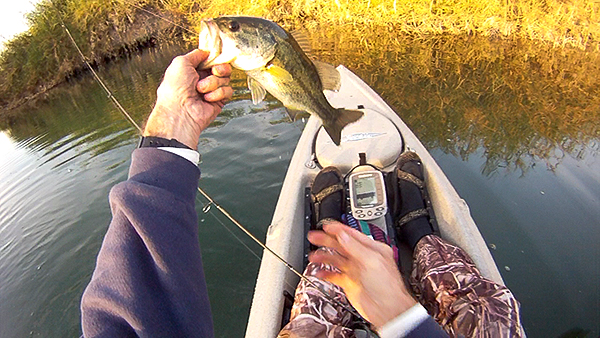 The fishing seems to be getting better the past couple days so we are hopeful that we will be catching a few more fish.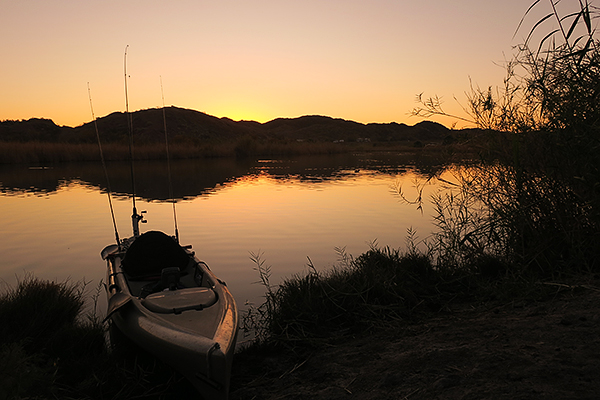 Part of the lake is closed for migratory bird nesting, but we are moving to the north end of the lake because the fishing seems a little better there and we won't have to paddle across the entire lake every morning.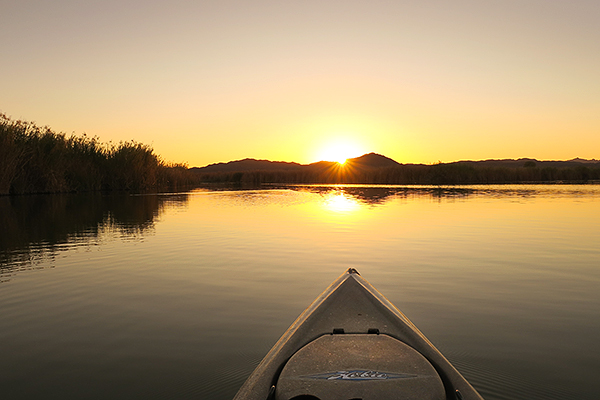 The truck is stocked up with food and water, all our computer work is done(thanks to Yuma Public Library) and batteries are charged, time to leave Yuma and head back into the desert for more kayak fishing. See you in a few days.