We've been spending some quality time kayak fishing at Mittry Lake for largemouth bass and are beginning to catch a few fish as we figure the lake out. Like most of the lakes in the Colorado River system, the fishing can be very challenging during the winter months. When it's hot, it's hot, and when it's not, it definitely is not. There are nice bass in Mittry Lake and you have to do a little work to get a nice one. We are out there every morning at sunrise, the only thing keeping us off the water is the wind.
We've been able to catch fish throughout the day, but we've had our best overall success in the mornings. It's nice to get a couple nice fish early in the day to keep you out on the water.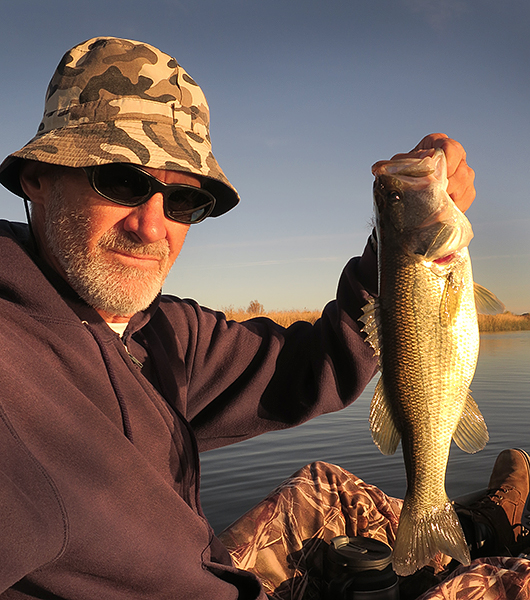 As with all the bass we catch, we try to release them unharmed.
We've had success fishing plastic grubs and worms on a Carolina rig, fishing in and around the tall reeds that surround nearly the entire lake.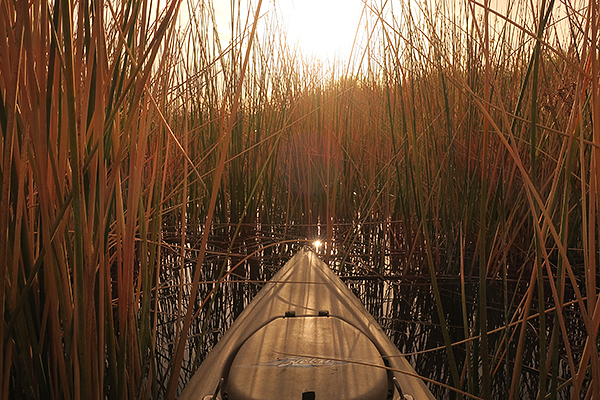 I even managed to catch this scrawny striped bass. You can find striped bass up and down the Colorado River system.
We are waiting out a stretch of windy weather and hope to get back out on Mittry Lake as soon as possible because it seemed like the fishing was really starting to pick up. Any wind over 6-8 mph makes it really tough to fish because the shallow water kicks up quickly and it's hard to make pinpoint casts in the reeds while you're being blown across the lake.
We'll have more fishing photos from kayak fishing at Mittry Lake shortly. I think we have enough video to crank out a Mittry Lake kayak fishing video, maybe we'll work on that in the next few windy days. We'll be checking out other fishing spots as well. Keep checking back, there's a lot of kayak fishing adventures ahead!