Since I have recovered enough from injuries I suffered when a semi rear ended me, I am grateful to be able to ride a bicycle again. Not only will getting back to riding help improve any structural damage suffered by being hit by a fully loaded semi and improve cardiovascular fitness lost after being immobile for nine months, but riding, especially out in the woods, gives me a chance to pound out my frustration and gives me a chance to think without daily distractions.
We are fortunate to live in one of the best places in the United States for bicycle riding(except in the winter). There are miles and miles of dirt and crushed lava rock Forest Service Roads and old logging roads. It's perfect conditions for training; above 3000′ and plenty of climbing. It is the mountains after all, there is very little flat terrain.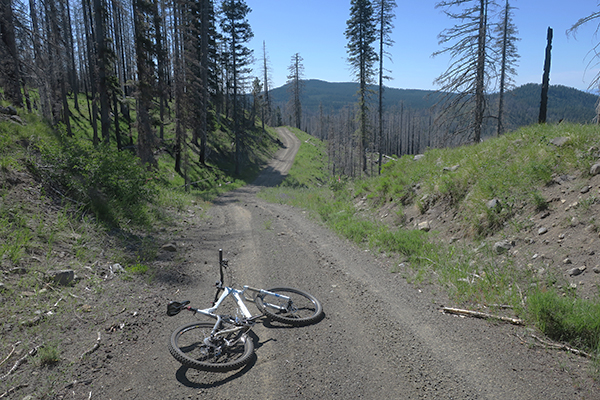 Some of the climbs are miles long. Some roads are not as steep as others so you may have to pedal a little further, but the grade is not as steep. We need to ride up towards Mt Adams where there are plenty of roads and trails to explore.
Mt Adams is in a Wilderness Area so there is no mountain biking allowed. This is about as far as you can go on a bicycle. Mt Adams is in the distance, below it is the dark colored Aiken Lava Bed, an ancient lava flow from when Mt Adams was active. Below the lava field is a burn area from a more recent wildfire.
This area has a long history of logging. Since a lot of it is National Park, there is not much logging here, but the surrounding area is owned by timber companies, so there is still active logging. Some of the old logging roads are still here and have not been traveled on in years.
When you take these roads to nowhere, make sure you and your gear is 100% in order. Nobody is going to find you and there is no phone coverage.
There are also singletrack trails. These trails range from "brand name" mountain bike trails to paths through the forest made by wild hooved animals or horses. These trails are challenging and fun, but ride well within your limits because it's a long way out.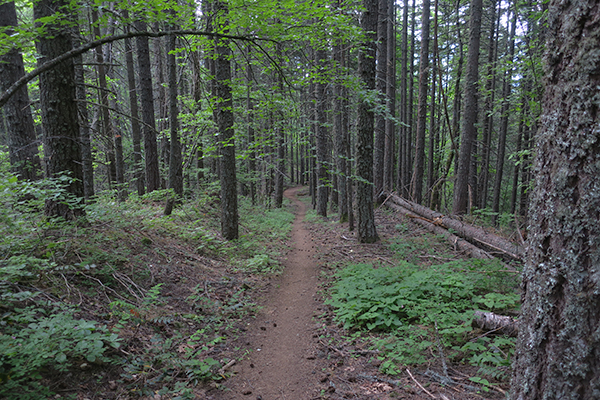 Closer to the snow covered mountain peaks, the seasonal streams are still running. In another month, this stream will be completely dry.
The snow on Mt Adams is melting and it is melting fast. Photos from just a few days apart show how much snow melts in a short period of time. Soon, the snow pack will be down to the glaciers.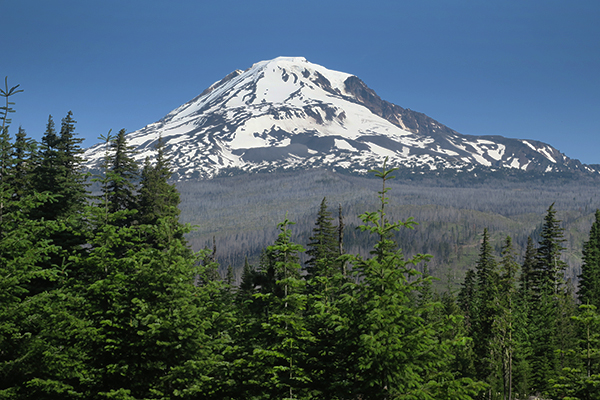 This is about as close to nature as you can get these days. There is always something interesting to see in the mountains and things are always changing.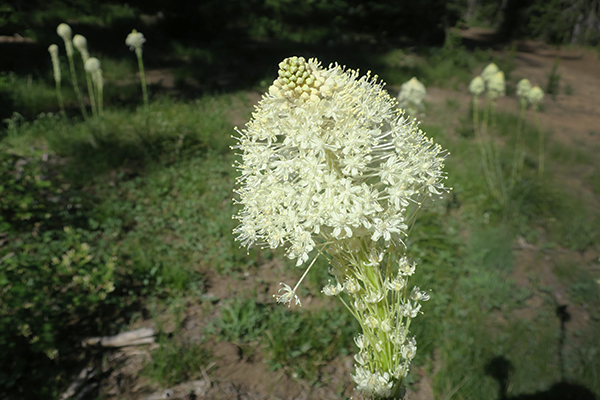 Not sure where this road goes, but it's in a pretty remote area. I think we can check this road out next time.
Like the saying goes "you don't know what you've got 'till it's gone", the time off the bike has made me miss riding and I am stoked to be back in the saddle. All these roads and trails, 100% free. You should go riding.