This is the first time, since being involved in a serious vehicle accident with a 40 ton semi truck, I've been able to get back on the bicycle and out on the trail. I haven't been off a bicycle for nine months in many years. Even though I am still dealing with lingering injuries from the accident, at least I can ride.
We were riding some of our favorite roads and trails in the Gifford Pinchot National Forest. This is a great place to ride, one of the few remaining wild places in the lower United States.
Gifford Pinchot National Forest surrounds the Cascade Mountains, many of which are active volcanoes. Here is Mt. Adams.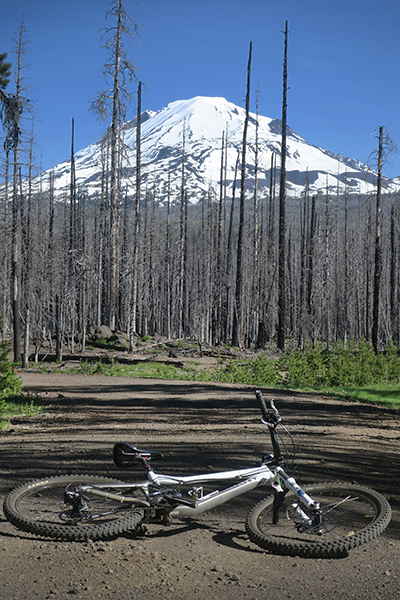 You can see a number of snow covered Cascade Mountain peaks from the same spot, including Mt. St. Helens. Mt. St. Helens is easily identified due to the flat mountain top, blown off by the 1980 volcanic eruption.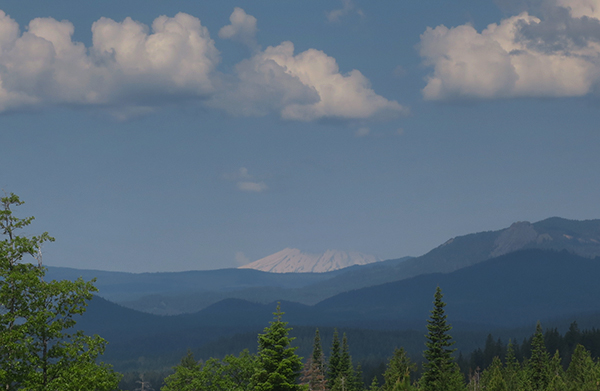 There was a large fire in this area a couple years back. The area is fairly inaccessible, so the fire burned a lot of timber.
It takes a number of years, but nature eventually is restored to it's previous state. Harvesting timber or burned up in wildfires, the forest is gone one way or another. Careful management and preservation of precious natural resources is required.
The weather is nice, the scenery is spectacular and the roads and trails lead to all kind of interesting places.
Always glad to be out bike riding. I'm shutting down the computer, packing up the truck and heading back out on the trail!