While out here in the Arizona desert kayak fishing, we get to see a lot of great astronomical events. There's usually not many clouds and not a lot of light pollution. Stars and planets are visible nearly every clear night. Shooting stars are a common sight. Last year there was the Jupiter-Saturn conjunction and this year we have the near total lunar eclipse of the "Beaver" moon on November 19.
Since 97.4% of the moon will be in the Earth's shadow, it is considered a partial lunar eclipse, the longest partial lunar eclipse in 580 years, lasting just over six hours. The animation below is the moon setting in the west as the Earth's shadow covers more of the surface. It was made from 0122 to 0137 MST.
While the skies were mostly clear, there were some thin high clouds floating around. The clouds didn't distract viewing the spectacular eclipse with the naked eye but photography was a different story. The telephoto lenses needed to shoot the moon compressed the moisture and thin clouds leaving nearly all the eclipse photos with the dreaded "soft focus" look.
The photo below is a wide view of the night sky looking to the southwest during the eclipse. It must be viewed in a very dark room.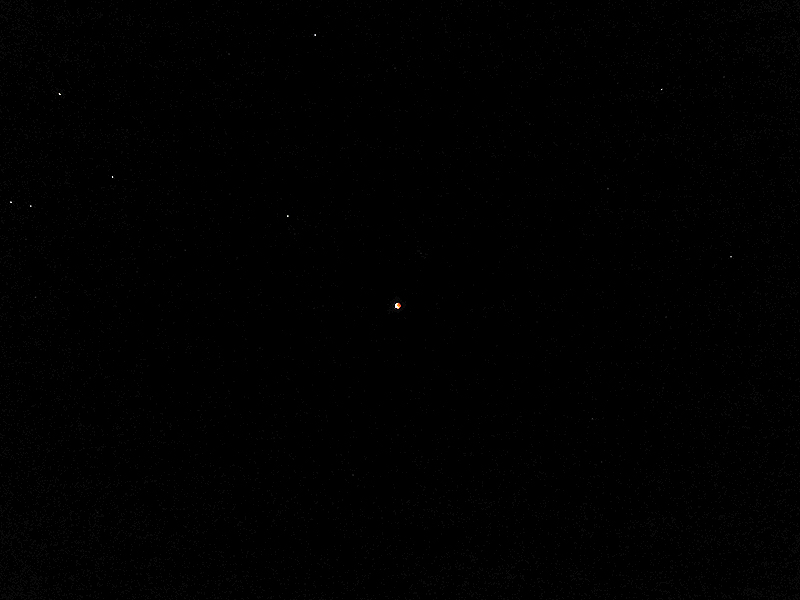 The next lunar eclipse is May 16, 2022, a total eclipse of the "Blood" moon, visible in most of North America.