The snow has finally melted and the roads are clear to the high country lakes in the Gifford Pinchot National Forest. Hoping the fish would be hungry after a long winter, we headed out past Trout Lake, WA and into the hills for the first time in 2012. The snow was gone, but the rain was not. The roads were wet and full of water-filled chuckholes. Hard to believe in a few weeks, these roads will be nothing but rocks and dust.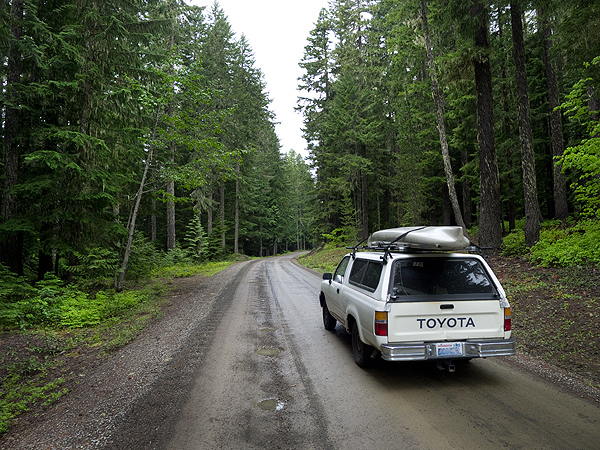 The clouds were hanging low over Goose Lake and it was damp, dark and gray.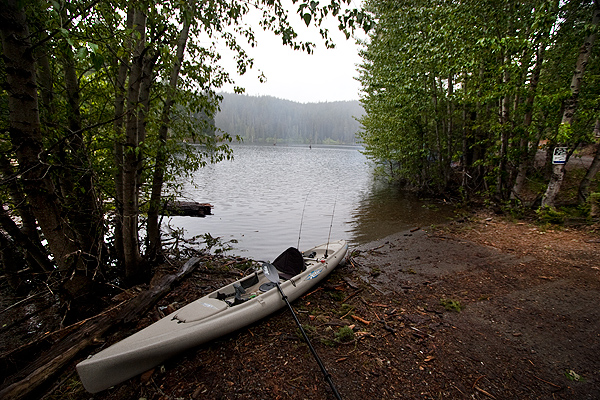 Wet weather is not big news around here. Suited up in GoreTex and out on the lake. I rained off and on for most of the day. Most of the precipitation was drizzle and light showers, with an occasional heavier shower, no need for sunscreen today.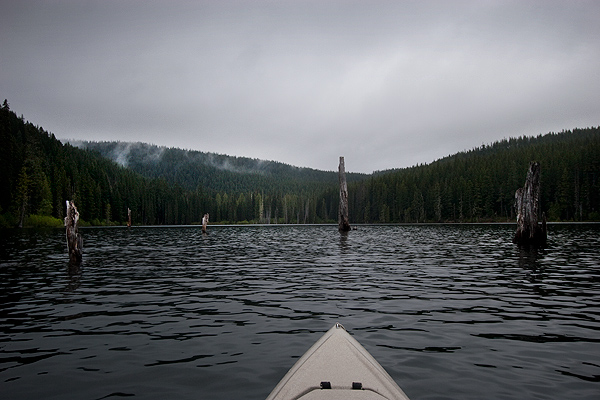 Storms moved in and out over the lake all day. It would get windy, then a rainstorm would blow over the surrounding mountain peaks. Between storm cells, it was nearly dead calm.
The fish were not biting as hard as they usually do here, but the fish that were caught were mostly Eastern Brook Trout, German Browns, triploid Rainbows and an occasional cutthroat.
Thankfully, late in the afternoon, the rain stopped as we set up camp in the woods. We were able warm up after a cool, wet day and dry out all of our gear so we wouldn't have to put on wet, cold clothes at 5:00 AM. It was a little early in the season for the area's notorious mosquitoes, which was a welcome bonus.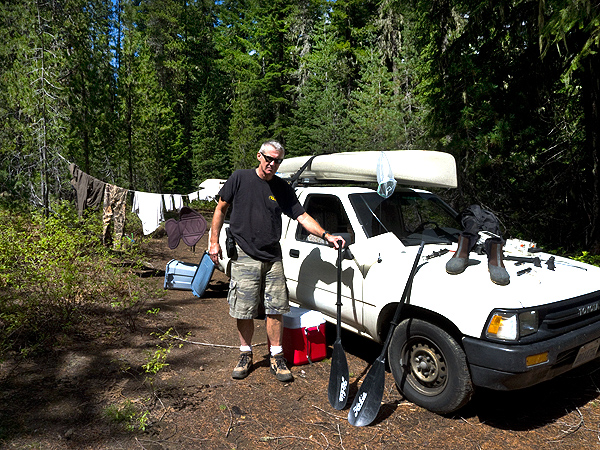 After a cold night with temps in the high thirties, we were up at 4:30 AM and ready to head out by 5:15 AM. While yesterday was cloudy and rainy, today was clear without a cloud in the sky.
It was nice to know in a half hour or so, we were actually going to see the sun.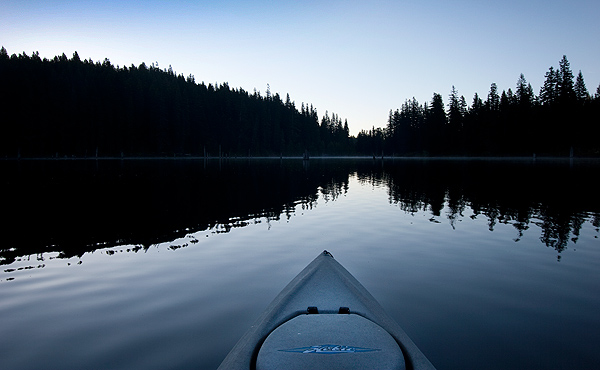 It was a tough day to get the fish to bite, we only had a couple solid strikes and were only able to bring one brown trout to the kayak. Even Goose Lake's resident bald eagle looked a little frustrated with the fishing.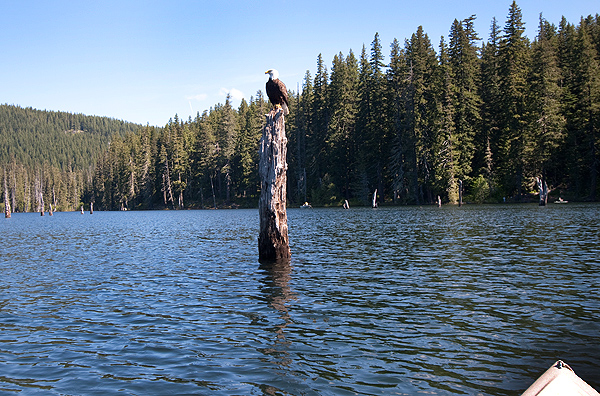 The eagle had enough fishing for the morning, took flight and headed for home. We decided to do the same.
No matter where you go in the Gifford Pinchot National Forest, you will always be able get a view of Mt. Adams. Seeing this view of the mountain meant we were headed south and out of the forest.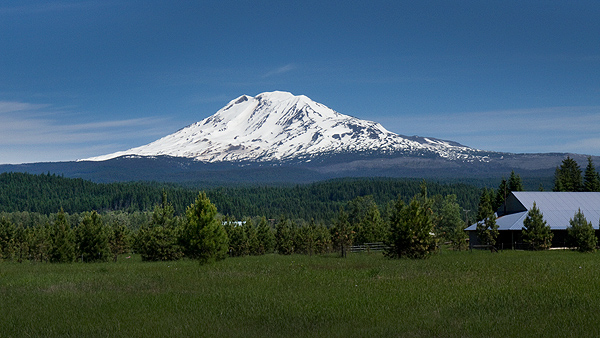 For whatever reason, the fishing seems to be unusually slow. Hoping that situation will change in the upcoming week.