After the increasing wind put an end to a successful kayak fishing trip on the Columbia River, we headed north to do a little kayak fishing at Goose Lake in the Cascade Mountains. It's been a few years since we've gone fishing at Goose Lake. This time of year is usually not the best time for fishermen but we decided to have a look.
As expected, with the warm weather we've been having, the mountain snow pack is down to the glaciers so the seasonal snow melt fed streams are running dry. There is not much water coming into Goose Lake so the water level is very low. Goose Lake is not a large lake to begin with, not much left this time of year.
Just like a lot of the other "natural beauty" around this part of the country, Goose Lake can look like the middle of nowhere, but much of it is man made. The lake has no native fish but is stocked by Fish & Game several times a year. If you go fishing a day or two after being stocked, you can catch fish on every cast from the boat launch. For a small lake, there is good deal of fishing pressure and the stocked fish get caught up pretty quickly. The fishing for the two days we were there was pretty good. Maybe I just had the lucky lure. One small cutthroat trout and the rest were stocker clone rainbows.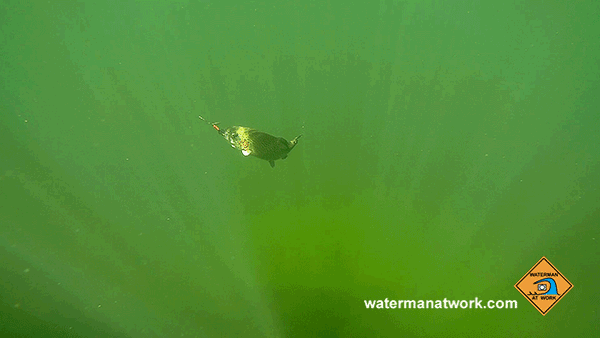 Like other spots in this area, Goose Lake is one of those places that has become a popular weekend camping/fishing destination. On nice summer weekends and many weekdays, the place is packed with weekend warriors from the rapidly expanding Portland/Vancouver metro area. It seems more like a Portland city pond than a Cascade Mountain lake. It's not a big area and it seems overrun. There were some pretty sketchy people there that did not look like recreational campers. Even though it's taking a beating, Goose Lake still has it's moments.
That wraps up what is likely our last trip to Goose Lake for this year. We probably should have come here a bit earlier in the season. Have to follow the trout stocking truck next year and beat the crowd!