We've given up on fishing days due the non-stop Columbia River wind and have started looking for fishing hours. Some days the wind is non-stop, other days the wind might be calm around sunrise for a few hours or die down just before sunset. You have to take what you can get around here. Depending on the exact direction of the wind and your location on the river, there can be some wind shadows.
This is a nice fishing spot on the Columbia River in eastern Washington. It's not very busy during the week but this is the local swimming hole for the local rural communities, so the weekends are busy. July 4th is the unofficial beginning of summer in the Pacific Northwest, there is a marked increase in the crowds at popular recreational areas.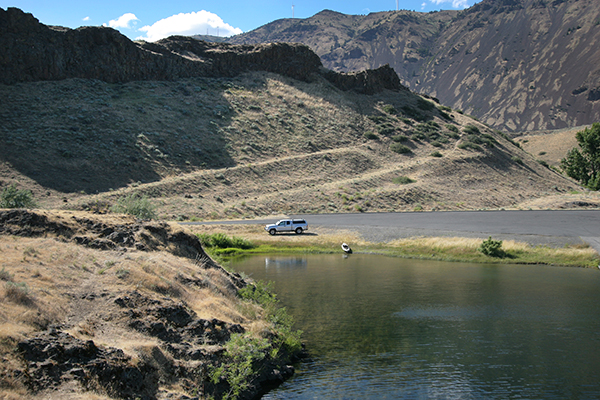 Kayak fishing opportunities have been few and far between lately, so when a rare, moderately calm wind day appeared, we were on it before the crack of dawn.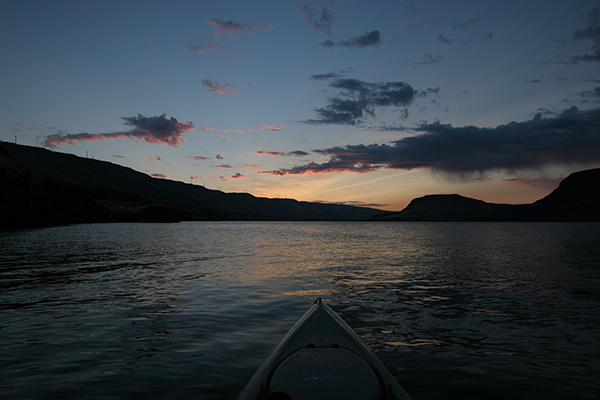 As it seems to be most of the time, the smallmouth bass fishing early in the morning was pretty good. As was the case the last time out, many of the smallmouth bass were on the small size. Even the small fish are aggressive, a six inch bass will try to eat a four inch lure. This bass was a good size fish, but it must have been a female that had just laid all of her eggs, otherwise it would have been a lot fatter. I caught several fish like this.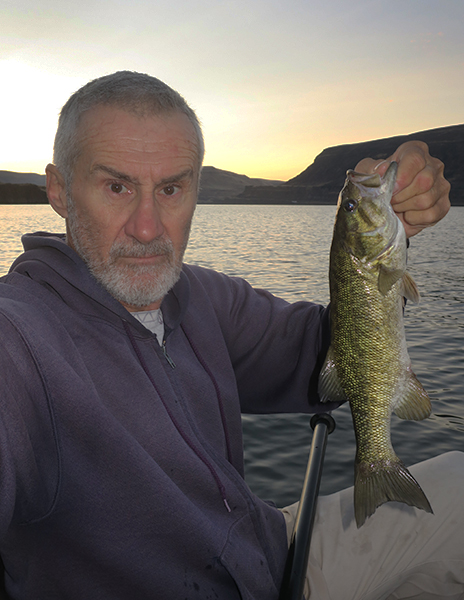 The Columbia River Gorge is a natural wonder, but what you see today has been dramatically influenced by the hand of man.
Each day we were blown off the Columbia River by noon. As long as we could find shelter from the wind, there was plenty of kayak fishing action.
Every once and a while, a nicer bass would take the lure so it wasn't always smaller fish. Quarter pounder or twenty inch trophy bass; you never know.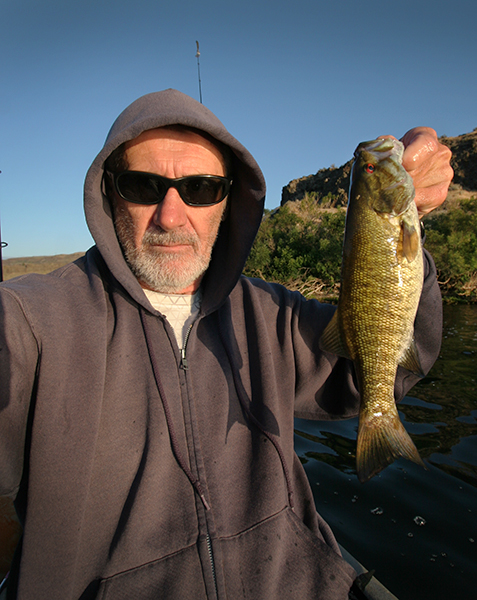 This was our first time fishing here, there was a lot of interesting stuff going on besides the smallmouth bass fishing. There was some weekend wild life in the parking lot and some wildlife down by the river.
With the 4th of July week over, all we need now is a few calm days. By "calm", I mean less than double digit wind speed. It's already July and we've only been fishing a few times. Between no salmon and the endless wind, it's getting tough to be a kayak fisherman around here. Maybe it's a sign that I need to work on the largemouth bass kayak fishing video from the past winter…