The Columbia River winds continue to blow and keep us from kayak fishing so it's off for more mountain bike riding in the Cascade Mountains.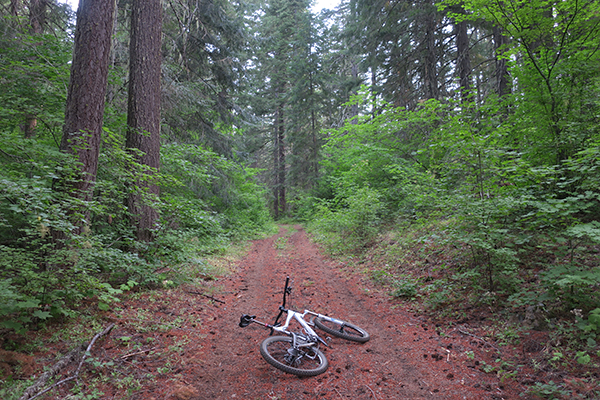 We are trying to use these mountain bike camps to stay up in the mountains and ride at a little bit higher altitude. The mountain roads are perfect for training and getting into shape.
The weather changes quite a bit in the Cascades and conditions can change pretty quickly. We had some hot cloudy/hazy/smoky days that were quite humid and had a few light sprinkles.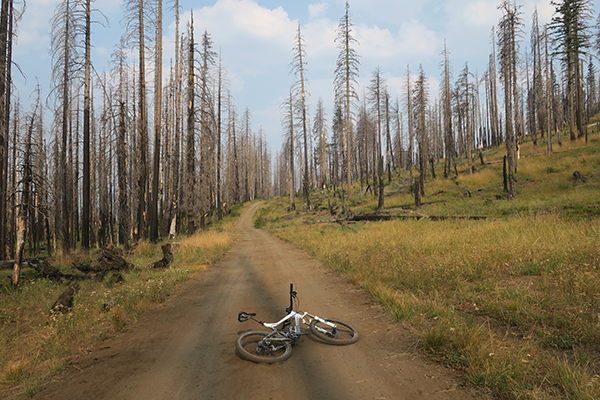 Then one morning, the temperature dropped about 20° making for a chilly start to the day's ride.
The cooler weather got the animals and wildlife moving. We saw lots of deer and plenty of cattle roaming the open range.
The sun came up over the mountains and warmed things up a bit but the wind picked up as well and it was still somewhat cool at the higher elevations.
The wind cleared out the haze and smoke that had been hanging over the mountains for a couple days and we got some great views of Mt. Adams.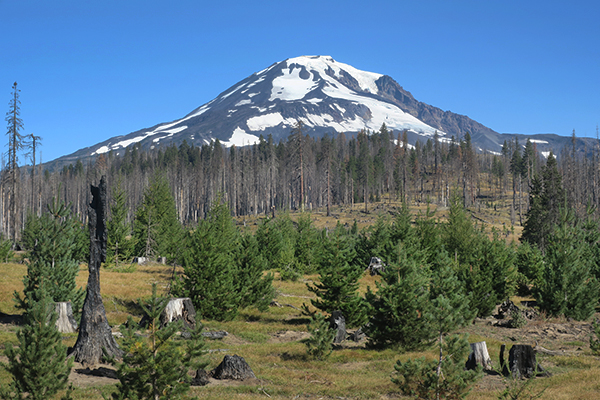 There are a lot of back roads and trails to explore, like this rarely used trail high in the mountains. Judging by tracks on the trail, it is used mostly by cattle and wildlife like deer and elk.
It's exciting to explore new trails and see where they lead, but when out this far in the boonies, you have to ride more cautiously than if your vehicle was parked a half mile away. Help is a long way away here.
Since we are exploring and not racing, it's easy to take a break and look around at the forest.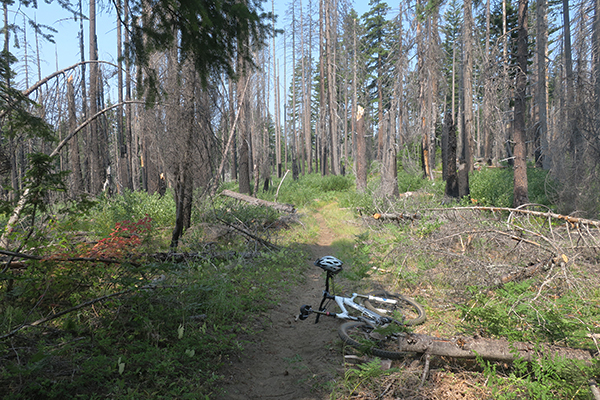 It's all worth the effort because there are some great trails here that get very little traffic.
That's a wrap for another great mountain bike camp in the Cascades. We are headed back to town to see what the weather is going to be like for the next few days. Summer is great here in the PacNW, but it is also short and those summer days are slipping away…