Well, we were on the road again for the first back to back bike riding days of 2017. I don't care what anybody else says, we had a harsh winter here in the Pacific Northwest. Usually, winter stops the kayak fishing because there really isn't any realistic chance of catching a fish worth being out in some really bad weather, but winter only slows down the bike riding because there are usually a few days a winter month you can get outside and ride. Not this past winter. Anyway, it's great to be out riding bikes again.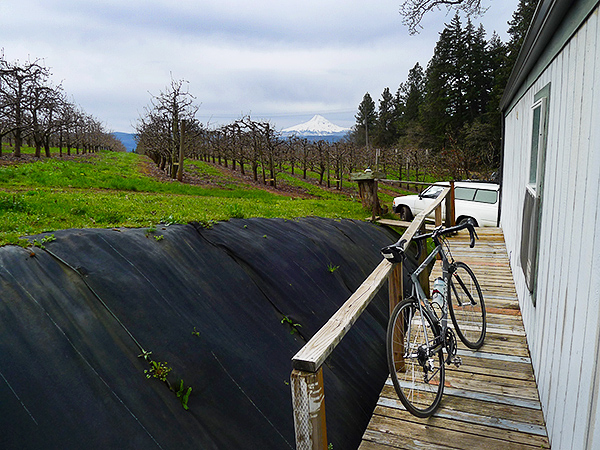 Yesterday was a beautiful day, today was kind of overcast and breezy, but not bad at all.
We want to get out on the mountain bikes, but the long winter has really hurt our fitness levels, so the fastest way to get back in shape is to get some road miles in. The roads are hilly enough and all the good mountain bike stuff is, well, in the mountains. Not much fun pushing the bike uphill. If the weather stays decent, might get some fitness back. Kayak fishing season starts soon as well. Being fit and as healthy as you can be is really important.