We don't do many product reviews here at watermanatwork.com. We don't have affiliate advertising linking you to buy anything and the products we review, we pay for, so you get an honest opinion based on our experiences in the real world of fishing. People ask us to do more product reviews and informative videos so we are going to try and do that.
In this article, we are going to compare something we use every time we go fishing; the monofilament fishing line on our spinning gear. Personally, I much prefer casting reels over spinning reels, but to cast lightweight lures, you're pretty much going to have to go with a spinning rig. I have two spinning rods/reels that are nearly identical. Shimano medium light 7′ spinning rods and nearly identical model Dawia spinning reels. For all practical purposes, they are the same.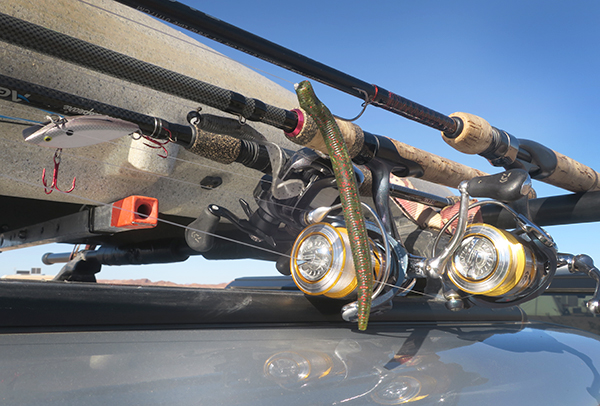 We are going to compare two kinds of monofilament fishing line from the same company, Berkley Trilene XL and Trilene XT. Why these two when there are so many fishing lines to choose from? These fishing lines are among the most reasonably priced brand name fishing line. I've used Berkley line for fresh and saltwater fishing, it's pretty good basic fishing line for the price. It is also widely available.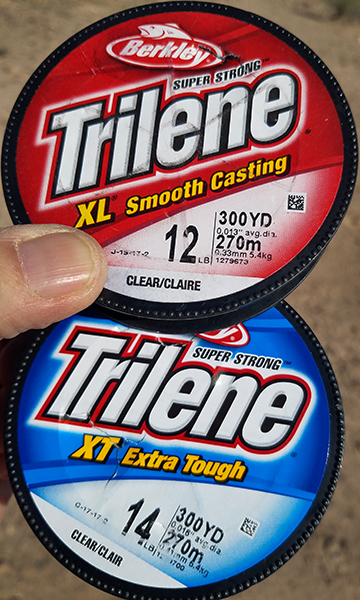 Trilene XL is supposed to be "smooth casting" while Trilene XT is touted as being "extra tough". One spinning setup was spooled with Trilene XL and the other with Trilene XT for head to head, real world testing.
It doesn't take long to see the difference between the two lines. While all spinning reels do a great job of twisting and tangling monofilament line, the Trilene XL did indeed cast much smoother with less twisting and tangles. The Trilene XT seemed stiff with a great deal of line "memory" that made the line fall off the reel. The XT was also prone to excess twisting and wrapping around the rod tip. It's kind of a pain to use.
Perhaps the "extra toughness" of the Trilene XT is worth all the twists and tangles, but both the XL and XT were strong enough for bass fishing where there are plenty of rocks and snags. In all fairness, Trilene XT would probably work great on a conventional casting reel where it wouldn't be so prone to twisting, but for spinning reels, I'll be using Trilene XL whenever possible.