Tuesday is a great day of the week for mountain biking. The singletrack around here is just as good on Tuesday as it is on Saturday, or any other day of the week for that matter, so why not hit the trail?
So here we go again; charging down some of the best singletrack in the country. We have to keep an eye out for cougars and bears; other than that, there's not too much that's bad about this.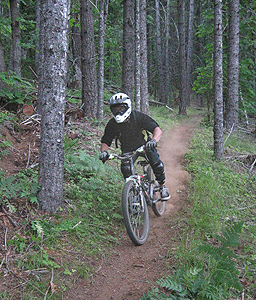 Tomorrow will be another day, we'll be on it again. Another day; another trail. That's pretty much the way it's supposed to be.