Bicycle riding is big here in the Pacific and this weekend was pretty big. The Mt. Hood Cycling Classic was this week. One of the most challenging stage races in the continental United States, this year's race did not disappoint the PacNW cycling fans. A tough prologue, followed by a road race sponsored by Mother Nature, a long individual time trial with elevation and into the famous Gorge wind, the world class Wy'East road race beginning and ending at Mt. Hood Meadows ski resort and winding up with the Hood River criterium where all of the race leaders overall wins were on the line.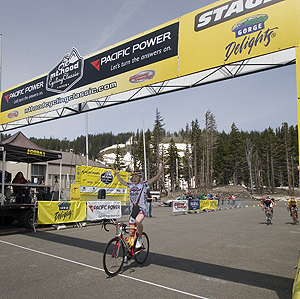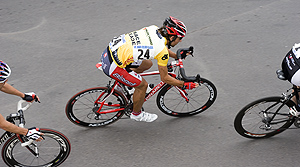 I've got great photos of the race; the time trial, Wy'East road race and Hood River crit. It will take me a day or two to go through all the photos and get them on the website but it should be worth the wait.
Following the Wy'East road race, Don, Sully and I went for a great mountain bike ride through the Mt. Hood National Forest. Trails were in great shape, it was a great ride. Hanging at the Mt. Hood Classic all day and going for a great mountain bike ride on the way home is pretty much all a hardcore biker can do in one day.
I'll post when the race photos are up; there are over 400 pics to go through, so it will take a day or so.