Continued from Desert Kayak Fishing Season Under Way – Part 1
Ever since the watermanatwork.com fishing crew arrived in the desert southwest, it had been very hot. Hotter than we expected according to the forecast. 105°F or hotter during the day and about 85° at night for about a week, which was quite uncomfortable. That all changed when the wind switched directions and severe thunderstorms rolled across the desert. The torrential downpour from this large thunderstorm is directly over the area we usually go fishing.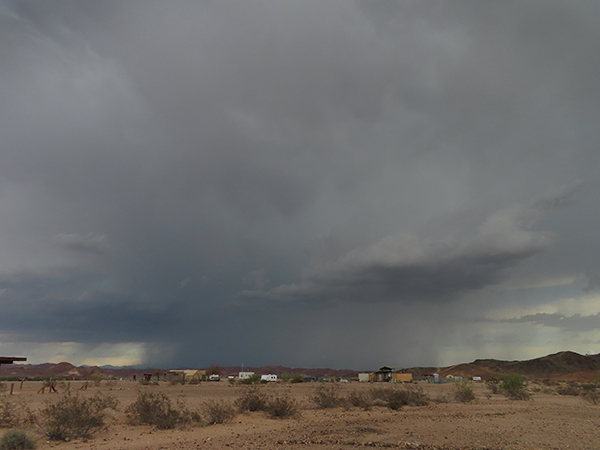 It went from 90° and sunny to 65°, torrential downpour, high winds, thunder, lightning and hail in just a few hours. After a couple days of unsettled weather, the full moon emerged through the clearing clouds and the kayak fishing was back on.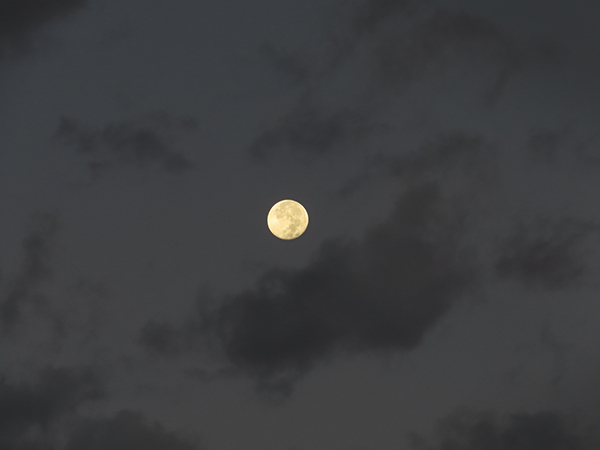 A few clouds from the passing storms but a beautiful glassy morning on the river.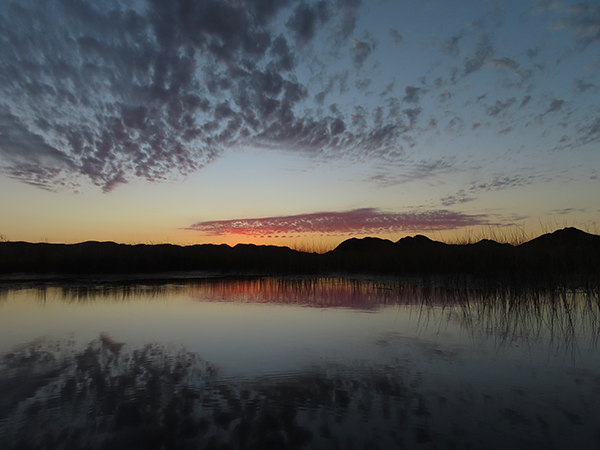 The storms did not affect the largemouth bass fishing. There were a lot of very small bass that were the most active. I'd catch a few small fish but they bit the tails off some of the not that cheap plastic lures. If I caught at least one nice fish a day, considering the conditions, that would be a success.
Kayak fishing conditions were ideal, at least for a couple more hours.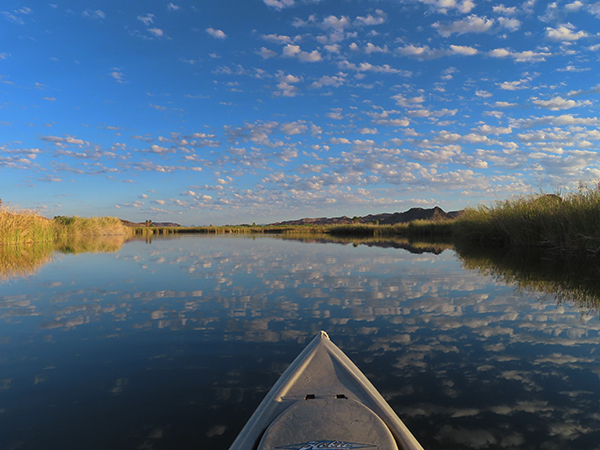 We began to catch a few more medium sized fish. Anyone who has been largemouth bass fishing will tell you that they put up quite a fight.
Most of the good fishing spots on the lake were still choked with milfoil. There were fish in the reeds and under the milfoil with no way of getting at them.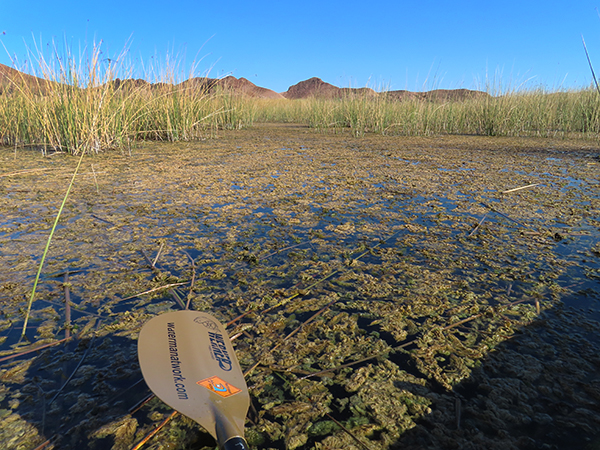 We've caught some nice fish with a basic issue weedless frog lure, but when a bass hits the lure its already got a mouthful of milfoil. We got some hits by casting onto the milfoil mats, but the fish were probably too small for the lure to fit in their mouths.
On the sections of river not covered in milfoil, hunting for bass by kayak is as good a plan as any for catching largemouth bass on this shallow river backwater.
We've taken a few mostly windy days off to catch up on work and do some necessary kayak repair. More on that later. We have some good video, top secret tips for catching bigger fish and more kayak fishing action from the desert so check back soon.