We were sidetracked by a quick road trip but we are now back at the WatermanAtWork.com World Headquarters, where we are happy to report that the weather is warming up and most of the winter snow has melted! We thought this day would never come, it's been a tough winter. We flew back east for a few days where the temperature one day actually reached the high seventies, which broke weather records by a long ways. It didn't last long because the following day it was snowing, nearly a fifty degree temperature drop! On the way back to the Pacific Northwest, there was still plenty of snow in the Rocky Mountains.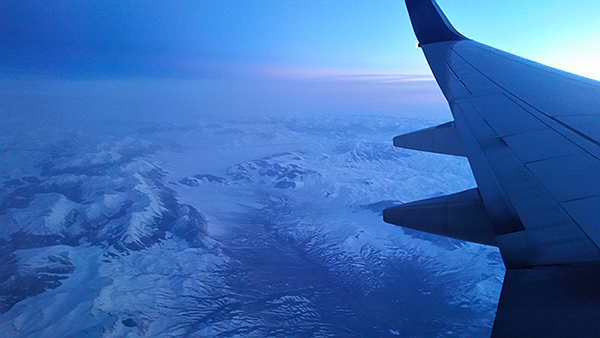 It's always nice flying west around sunset because the setting sun takes a long time to dip into the clouds.
We are back to work editing video and are hopeful the the snow in the weather forecast does not materialize so we can finally get outside.