The long hot summer of 2021 is finally over. The long run of 100°F days has come to an end. I don't know if it's the hottest summer on record, which would not be a surprise. There have been a lot of 100°+ degree days here in the desert southwest, which you would expect, but also the record run of 100°+ days in the Pacific Northwest, which is quite shocking.
As the waning moon rose just ahead of the desert sun, the conditions were perfect for kayak fishing.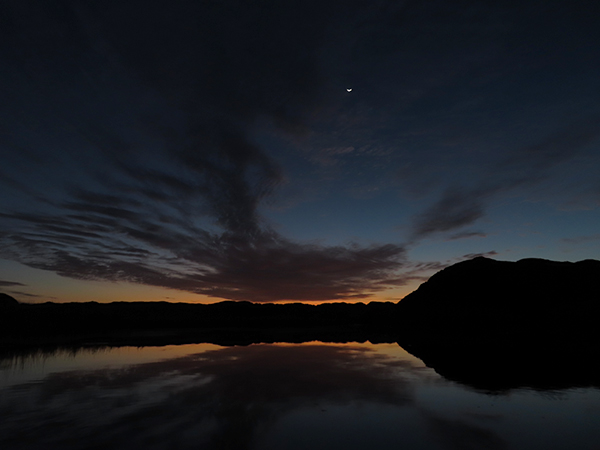 The fishing for largemouth bass has slowed down in the past week or so. The river water level has been high, but that won't last long as the farms and cities use every available gallon. Changing water level seems to put fish off biting for a day or two, that could be part of it. The aquatic vegetation clogging a good deal of the Colorado River watershed is starting to die. When it dies, it decomposes and floats, clogging most of the riverside reeds and bushes where the largemouth bass hang out.
We explored as much of the Colorado River backwater as we could get to looking for hungry largemouth bass.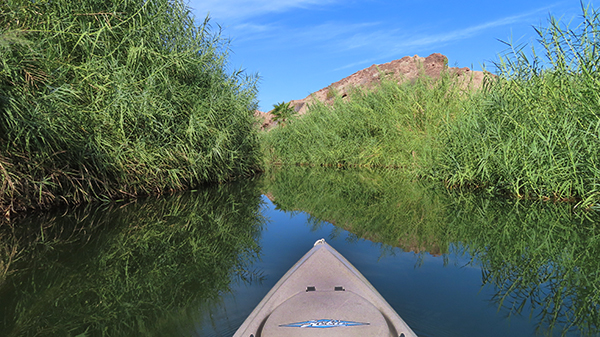 Clouds rolled in and it was warm and humid. The clouds made for a beautiful desert sunrise.
The largemouth bass fishing may have been a bit below average, but there were still nice fish to be caught. The globs of seaweed and hungry mosquitoes made for challenging fishing, but there was some great kayak fishing action.
I lost several fish that got tangled up in the seaweed but managed to steer a few through the weeds and into the kayak.
The passing clouds turned to local thunderstorms that didn't bring a lot of rain but did have a lot of lightning. Even in the desert, where you think there's not much to burn, a lighting stike can cause a fire in a remote part of the desert.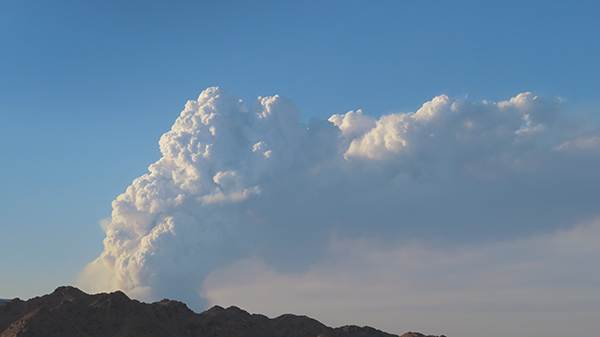 We decided to head over to another section of the Colorado River to see if the fishing was any better. As I stood on a hill overlooking the Colorado River, on a hill in the distance, a desert bighorn sheep made itself comfortable looking at the river. After a long, hot summer, it must have looked pretty good. These desert bighorn sheep are very reclusive, it's rare to see one without looking for them.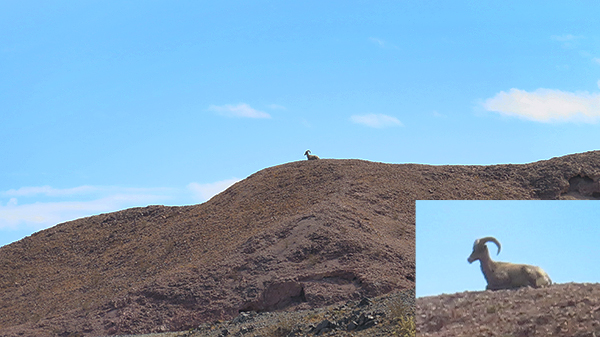 Nearby fires caused by lightning made for some smoky desert sunrises.
The fishing on this section of river was also kind of slow with a lot of annoying short hits. There was also plenty of living and dead seaweed that cut down the potential fishing area. I still managed to catch a few lively Colorado River largemouth bass.
We've had a good run where the kayak fishing conditions have been nearly ideal. As fall turns to winter here in the desert, there will be more windy days so you have to get out there whenever you can. The fishing will be getting better so check back soon.