As the spring break crowds descended on the Colorado River, we managed get a couple days of great kayak fishing for largemouth bass. The exceptionally windy desert conditions continues with only a two day window to go after the springtime largemouth bass.
The first day was an exceptional morning of fishing. I caught at least a dozen largemouth bass with a few real nice fish. Lots of kayak fishing action, meaning I lost a few more nice largemouth bass.
The fishing action started just before sunrise and continued until about noon.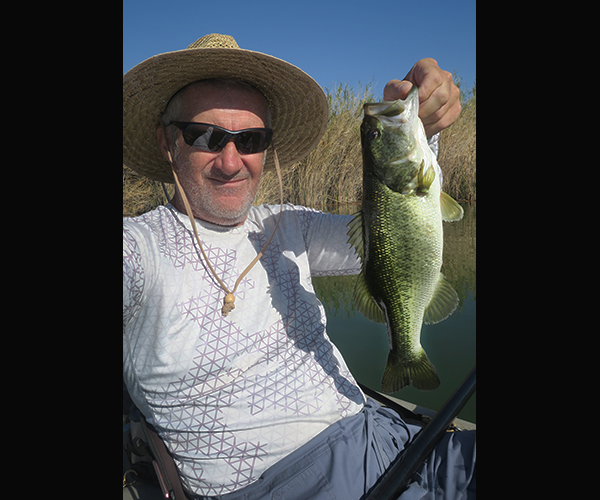 With tomorrow being Saturday on a big holiday weekend, this part of the river would have a lot more traffic so we headed to another spot we thought the fishing wouldn't be as good, but there would be less people. It turned out to be a good call because it wasn't as crowded and the fishing was better than expected.
The holiday weekend flotilla conga lined out from the boat launch as I caught one more hard fighting Colorado River largemouth bass.
Looks like more wind, but there might be a few windows for some kayak fishing. We are not only battling the wind, but temperatures nearing 100°F. This is prime bass fishing season so we are going to give it everything we've got. Check back soon.