We've moved to a different part of the Cascades for mountain bike rides higher into the mountains. The climbs are steeper and all the downhills, which are over three miles long, are mint Cascade Mountain singletrack.
It's been hot here, so we start out early. It takes a while for the sun to rise above the tall forest trees.
The climb up the mountain begins immediately from the campsite and before long you get a glimpse of Mt. Adams.
Plenty of mountain flowers in bloom.
There hasn't been any rain for a while and the seasonal mountain streams have all but dried up. Only the glacier fed streams are left.
Always lots of butterflies, especially around any source of water on hot summer days.
Higher up into the mountains, it gets more wild and remote. This really is the deep, dark forest.
These are some of the most remote mountain bike trails in the United States. Some of the trails go higher into wilderness areas where bikes are not permitted.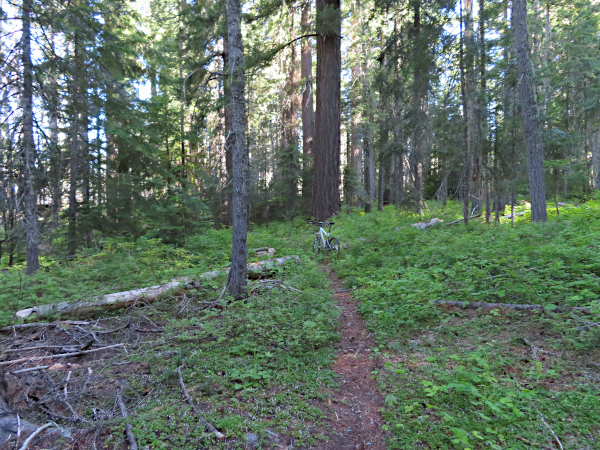 Plenty of riding to be done, the weather looks good. We could use some rain, but as long as there are no fires, we can't complain. Always something going on so check back soon!