When things are right, this part of the Colorado River offers great kayak fishing for largemouth bass. We finally got a break from the desert wind and the Colorado River crisis and had a day of great kayak fishing. More like a night and early morning day of kayak fishing. We had a pretty good session a couple days ago, a windy day between, then the best kayak fishing conditions we've had here in several months.
The bass fishing at night for this session was not that good, but still managed to get a nice fish while it was still dark. The fishing during the day wasn't on fire either, but for a couple hours between night and day, there was some great kayak fishing.
In the past at this time of year, when the sun rises above the desert hills, the temperature also rises quickly. During this season of cool and windy weather, that's not really the case yet.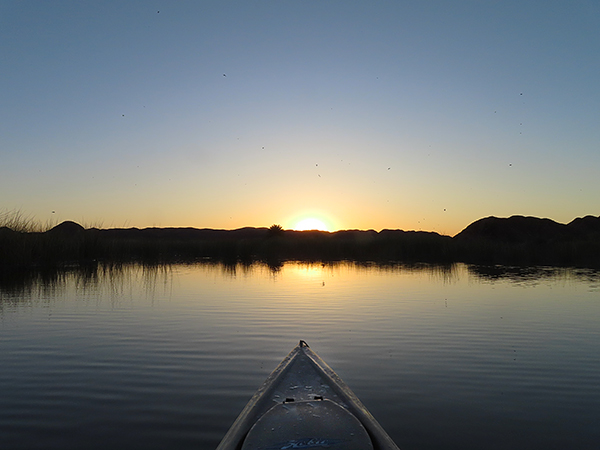 The temperature may not have been hot but the fishing sure was.
The biggest largemouth bass were lurking in the reeds that finally had some water around them. This fight with a big largemouth bass was even tougher looking into the blinding sun.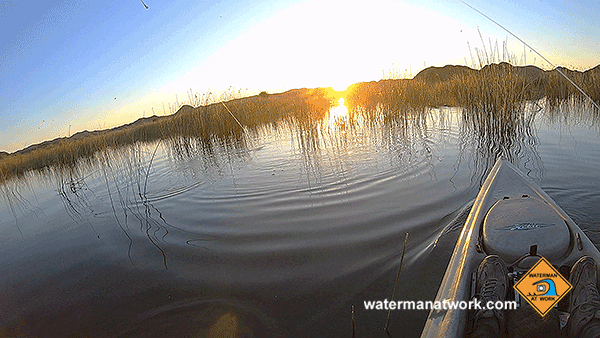 This big bass pulled my kayak into the reeds and got stuck there so I took this photo staring into the sun. It was a big fish and a long fight, I wanted to release the fish back in the water as soon as I could.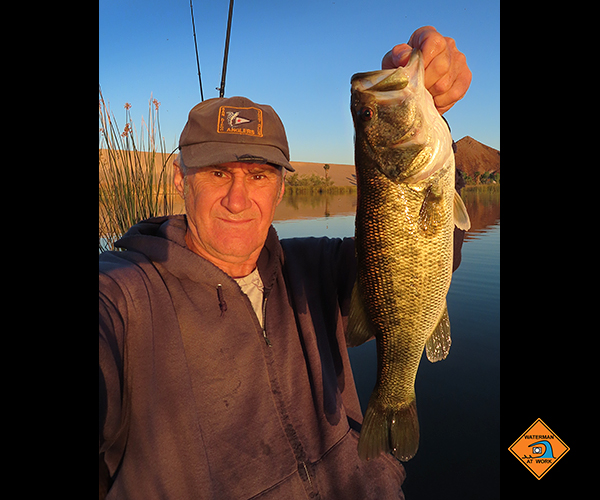 As the sun rose in the sky, the fishing slowed down a bit. This is when I usually head back to the launch to beat the wind that will certainly pick up soon. We've already had a great morning of fishing, anything we catch as we fish our way back to the launch is a bonus. It was my lucky day because I got one more nice largemouth bass to top off the day.
On the way back I stopped for the next photo because it's something we haven't seen much of lately; a glassy day on the Colorado River that has water in it.
The wind is howling again and with Easter weekend/Spring Break coming up, we hope to get back in the kayaks after that. We hope the wind cooperates so we can go full kayak expedition mode. Check back soon.