The only calm wind is at night so it's time for a kayak fishing under the desert moon for largemouth bass. The bass fishing has been somewhat slow lately so you have to make a maximum effort to catch them. The full moon is very bright. When your eyes get used to the dark, a light isn't necessary.
Being out on the water as night turns into day is pretty cool. The wildlife, mostly bugs and birds, wake up and the fishing is usually pretty good around sunrise. It's not dead glass every day, ideal kayak fishing conditions are always welcome.
With the river still clogged with underwater vegetation just about everywhere, the largemouth bass fishing has been slower than "usual" and we've caught mostly smaller fish.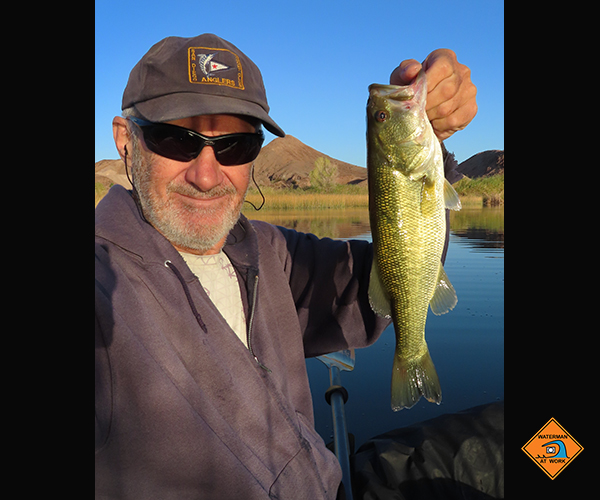 Even the one pound bass put up a good fight and it's better to catch smaller fish while waiting for the big one to strike. When the fishing isn't great, you have to adjust your expectations.
As the brutal desert winter sets in, the underwater weeds are dying and the coots are eating as much as they can. It's only a matter of time before the fishing gets better.
Getting the photo and video editing done while waiting out a few days of desert wind but I have a couple new lures to try out and will be back on the river as soon as the wind dies a bit. Check back soon.