We spent a few windy and rainy days in town while we geared up for more mountain biking adventures in the Cascade Mountains. Kayak fishing has all but been blown out of summer due to the seemingly endless wind and pandemic restrictions. Even though this is one of the windiest places in the continental US, this year so far as got to be a record. Thankfully, we have great mountain biking close to home so we don't have to spend the time at home watching bad news on TV. The coronavirus pandemic seems to be headed in the wrong direction here and it's really starting to take it's toll. The situation here is pitiful and looks like it's about to get worse.
Not much to do except practice social distancing. If six feet is good, six miles will be better. Off to the mountains we go!
We set up camp a few days before the July 4th weekend. The weather was good and the pandemic definitely had an impact on what would usually be one of the busiest summer holidays. We are "dispersed camping", which is how it is here, so not much difference from "normal". With reduced staff all around, expect a long wait if you get into trouble.
The recent wind and rain had taken it's toll with more blown down trees. This road was open and the tree still standing just a couple days earlier.
We hopped over a few blown down trees on the way towards Mt. Adams. It was warm with blue skies and scattered clouds.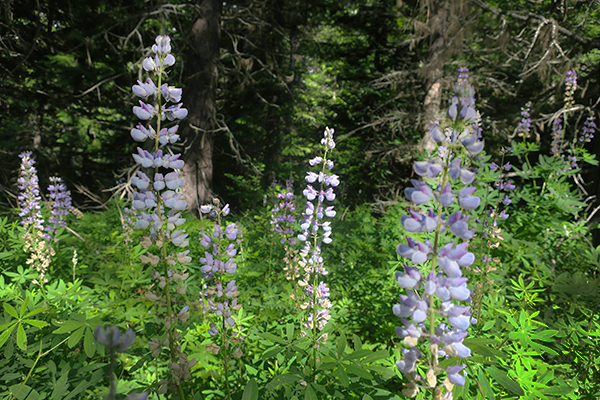 The recent storms knocked down a few more trees, but they also left the mountain trails and roads in great, dust-free riding condition. Mountain plants like flowers were in full bloom.
Away from the pandemic, politics and problems, mountain bike camping is simple; ride, eat, sleep. Maybe a few extras to help forget reality for a few days. Sun comes up, wake up and get ready to go riding.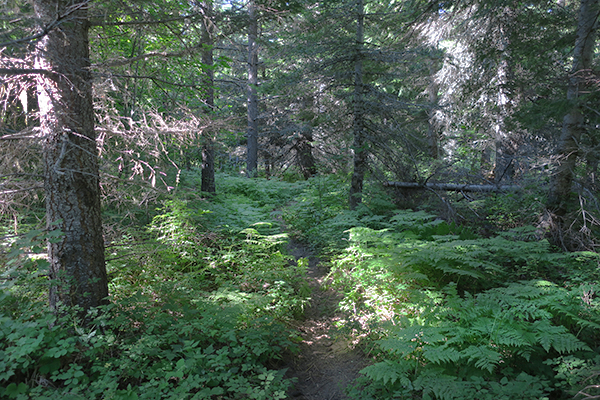 After a night of scattered rain showers, the next morning, the skies were sunny and the rain had upgraded the trails that were in good condition to perfect condition.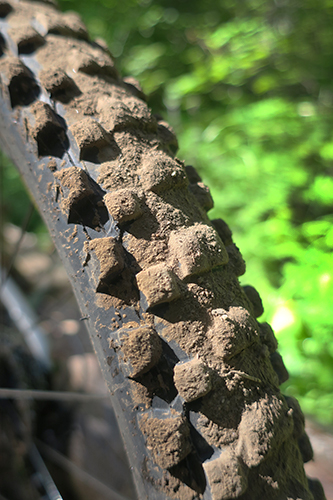 This is about as good as it gets, which is pretty good.