After a few days taking care of business and the kayak fishing opportunities again being zero, we headed to another part of the local Cascade Mountains to check out some different trails.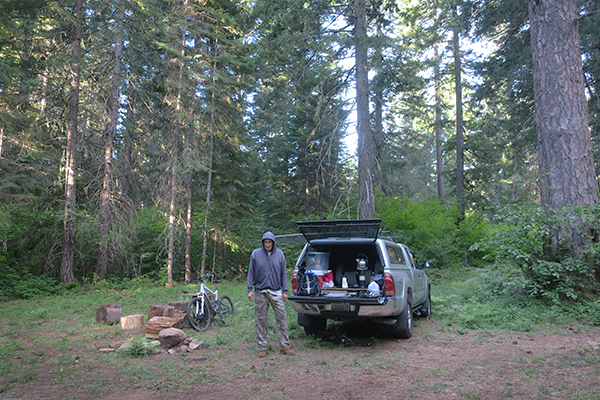 We travel light so setting up camp doesn't take long at all and we are ready to ride!
We were stoked to find the trail conditions here were just as good as the perfect conditions we had on the other part of the mountain a few days ago.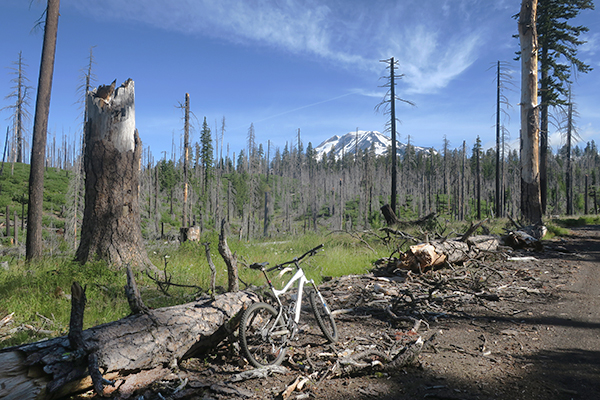 We wanted to ride up and over to the trail that was overgrown with brush to see if it was rideable from the top down.
The closer you get to Mt Adams, the bigger it gets.
We got to the trail we were looking for to find that someone had gone through and cleared all the blown down trees. Just a few days ago, this trail was impassable because of blowdowns.
The trail was clear of trees, which is huge, but the trail was choked with thick bushes. Some of the bushes were over eight feet tall, hiding trail side stumps, logs and rocks. We descended slowly and cautiously, as you should when you can't see the trail ahead of you.
The final day of excellent mountain bike riding and camping in the mountains was here. Another sunny and increasingly warmer mountain morning.
Warmer days mean we get started riding before it gets too hot. The continuing warm, dry weather also means dusty trails and increasing fire hazard.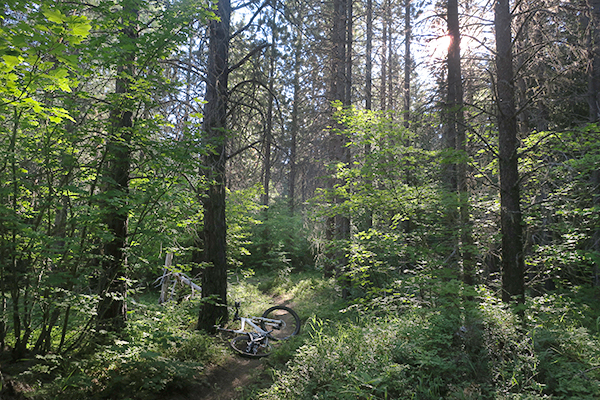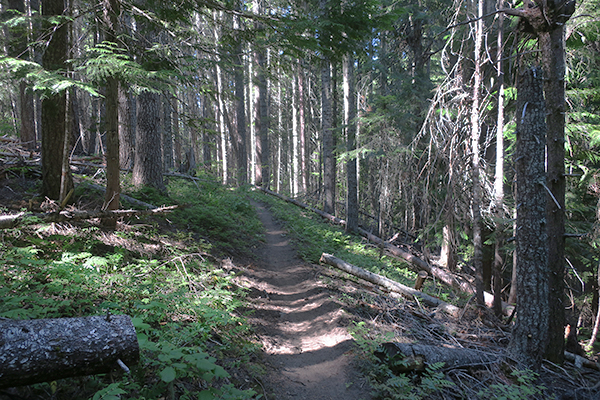 What has happened in the week we've been up in the mountains? We'll find out soon enough. We'd like to get some kayak fishing in before the end of the world, but we may be back in the mountains in short order.