MBO is one of the best event of the year; some of the best singletrack in the United States, great food and beer and a great group of avid mountain bikers. The July event had perfect weather and the trails were in great shape.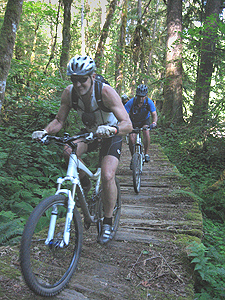 There were a lot more vendors; especially bike companies like Trek, Giant, Ibis, GT, Rocky Mountain, Pivot and Kona; who had plenty of demo bikes to ride. I'm pretty sure anybody who wanted to demo a bike got a chance to do it and ride a sweet new model full suspension bike on the killer Oakridge trails.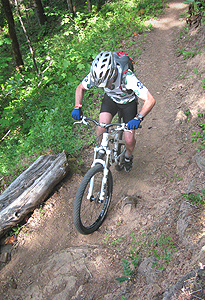 I hung out with the Gorge Delights crew; Don and I were joined by our riding buds Trent, Keith, Paul and Jeff, we all rode until we could ride no more. North Fork, Alpine, Larrison Rock and Salmon Creek were on the agenda this time around; all great rides. Dan G was a guide this year and did most of the long rides. We all managed to meet up each evening for a healthy microbrew session before crashing out under clear Oregon skies.