This is the mountain biking in the fire zone report. Mountain bike adventures here in the Pacific Northwest are on hold until we get through a run of massive forest fires. There is a thirty thousand acre fire just a few miles from here that is filling the air with thick smoke and ash. Interstates are closed, towns evacuated and even a twenty mile stretch of the Columbia River has been closed by the historic Eagle Creek fire. This will probably be our last mountain bike trip for awhile.
Things started out nice enough. We got our camp set up, it was hot but not unbearable, and there was nobody else in the camping area.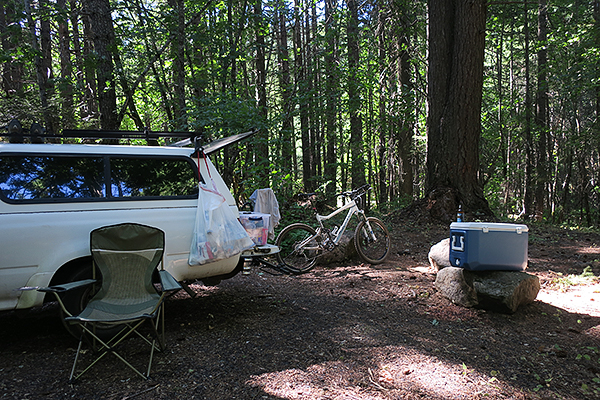 We didn't go too far on the first ride before we came upon a reminder that autumn is right around the corner.
We found some new trails that are actually overgrown logging roads. These roads don't see a lot of traffic.
Sometimes, these roads lead to some pretty fantastic places that a lot of people don't get to see.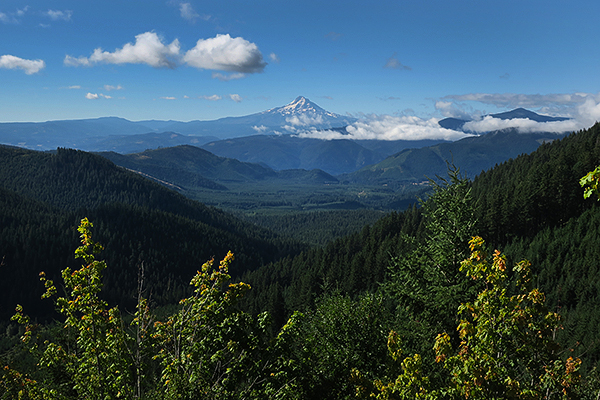 We rode some rocky trails where we wondered where they might lead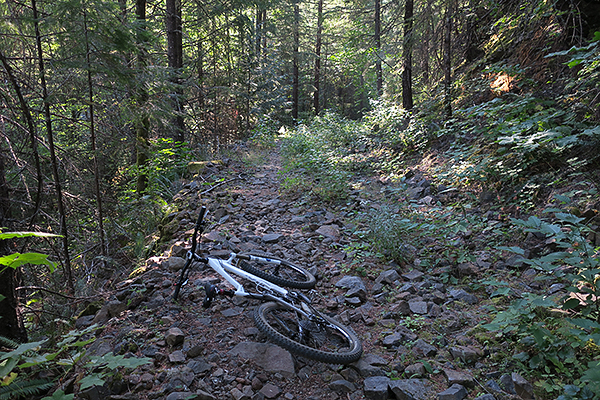 This trail led to this really cool little waterfall and swimming hole that was a welcome sight on a hot summer day
We put in a lot of miles and covered a lot of roads and trails
There have been wildfires burning in the area and the air had a lot of smoke in it. On the last day of the trip, we woke up to dense smoke and ash falling from the sky. The sun was red from all the smoke.
Being out in the woods in the middle of nowhere and seeing all this, we were a little concerned because we did not know exactly how close the fires were. It smelled like a campfire and it was raining ash, but the forest is so dense, we couldn't see much. We decided to ride up to a local mountain peak and try to see how close the fires were. It wasn't easy breathing on the climb to the top of the peak because of all the smoke in the air. When we got to the top, we could see there were obviously large fires in the area, but it didn't look like there were any within a day or two of reaching where we were.
Thick smoke covered the entire area. It was a little clearer higher up and there was less ash, but not really great conditions for bike riding so we decided to ride down the hill, pack up and head home.