One of our potato cams was acting up yesterday so we were not able to post some of the mountain biking photos from our most recent adventures, so here's a few additional photos. We will be so happy when the new camera comes in, hopefully tomorrow.
We had planned on riding in the Mt. Hood National Forest, but it was too dusty and pretty crowded so we only camped overnight and left early the next morning. When nature is involved, you have to be flexible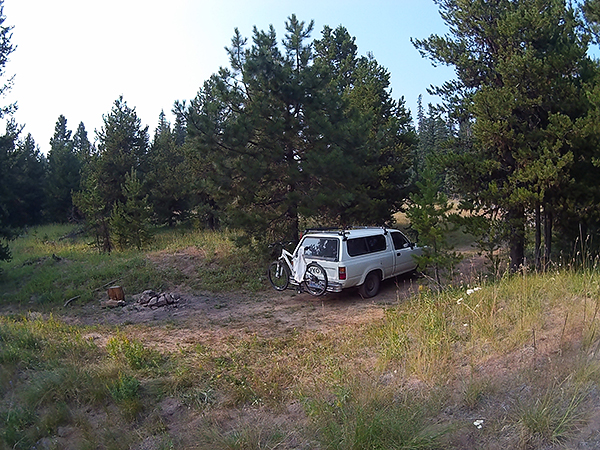 There are plenty of switchbacks on the steep Forest Service roads through the Cascade Mountains
This section of road could use a few more switchbacks, instead it is a grueling climb up a steep, rocky Cascade Mountain ramp. This is the ominous black tunnel to the top of the mountain
The Forest Service roads connect to remote singletrack bike trails
The trails have some challenging features, like this off camber switchback. When you're out here in the middle of nowhere, better be sure you can make it because it's a long way to the emergency room…
Stay tuned for more cycling photos. We may even get out there fishing again if the fish decide to start biting again. We're in a pretty good spot to see the solar eclipse this Monday so we will probably be adding to the millions of Eclipse 2017 photos on the internet as well.