This blog entry contains the personal opinions of watermanatwork.com owner Ron Barbish. Watermanatwork.com content is normally restricted outdoor activities, politics purposely left off of website. If you don't want to hear what Ron Barbish has to say, go to any other blog entry and check out the fishing, cycling and other outdoor adventures.
Some of you have noticed that the blogging has been a bit slow lately, some of that has to do with some pretty poor fishing, which cuts down on the kayak fishing photos and videos, but a lot of the blogging gap has to do with some personal issues. I'm relating what has happened to me here because I'm sure it happens to people every single day, and it's just not right under any circumstances.
As you might know, a little over a year ago, I was rear-ended while stopped for an Oregon Dept. of Transportation construction zone flagman. You can see the whole story HERE. One year later, my insurance company and the insurance company of the truck driver that hit have refused to pay for any damages or medical expenses for the accident.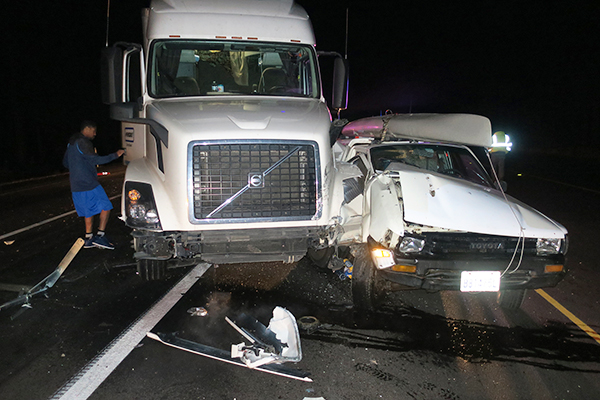 For two months following the accident, I was injured and could barely move. Insurance companies refused to pay for medical expenses, even though I had no fault PIP coverage. Buying a new vehicle on short notice, replacing everything destroyed, medical bills and the cost of a devastating accident like this soon depleted all of my savings. Nearly a year after the accident, I have not received a penny from either insurance company, my life has been devastated, I've lost nearly everything. Why am I in this position? Because I obeyed the law. I obeyed the law and suffered 100% of the consequences of this incident, the person who did not obey the law, injured people and destroyed property, suffered nothing.
Insurance is nothing but a protection racket run by criminals just like it was in the 1930's when corrupt politicians became part of the "system" and the insurance industry was born. The insurance industry has no product or service except those that corrupt politicians mandate that citizens must purchase. While having insurance is mandated by state law, insurance companies are under no legal requirement to honor insurance contracts. In my case, the insurance companies worked together to ensure neither one would have to pay for any expenses from the accident. Against the largest criminal organization in the history of Western civilization, I had no chance. The only way I could get any money for expenses from the accident was to sue in Small Claims Court because no lawyer would take the case(not enough money).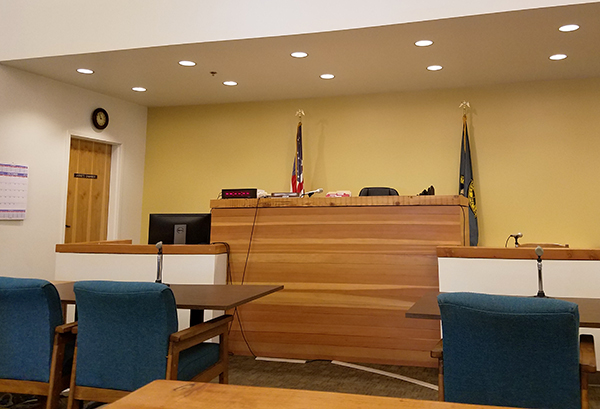 I was surprised to see the company of the driver that hit me had hired a lawyer to represent them in Small Claims court. I was not allowed to have an attorney. The judge threw out the case against the owner of the truck; Penske Truck Leasing. Penske trucks kill and injure thousands of innocent people every year, just like me, with Penske having no responsibility for the devastation their business practices cause. Every lap a Penske race car takes around a NASCAR race track is paid for by the suffering of innocent people. Penske gives the government and US military sweetheart deals and the state fees paid by Penske trucks, mean, like the insurance companies, Penske is above the law, which makes business very profitable. A case against the insurance brokers, who had taken my wrecked truck using falsified documents, was also dismissed. In a courtroom with two lawyers, I was chastised for not knowing the nuances of the law and told the law is "not about personal responsibility, (I) need to follow the system." The judge was sympathetic to the Defendant's attorney, speculating how much they had to pay to hire her, while not showing a shred of concern that my life was destroyed because I obeyed the law. A month later, I had to go to court again. This time, I was awarded $5000, the maximum allowed by law, but only a fraction of what the accident cost. They still haven't paid the $5000 the court awarded, why would they? They are above the law, the system had forced an innocent accident victim to accept responsibility for the person who had caused the injuries and property damage.
Once again, the important thing is that all of this happened to me because I obeyed the law. If I had not obeyed the law, I would not be in this position today.
Gift from WDFW
A few days after this court fiasco, I was out salmon fishing in a pack of boats when a WDFG(WA Dept. of Fish & Game) boat motored through the crowd and came right over to me. The only kayak fisherman, I was used to getting the treatment from Fish & Game of many states, but this time was different. I got the full safety check, license and ID check, the entire shakedown package. With the wet, rainy, weather, I had left my salmon catch card in my truck. Not my fishing license, a form that you record the salmon you catch. That's the $150 they were looking for. I asked them if I could paddle over to my truck and get the form, no dice. They told me without the card, I could be a poacher. That immediately sent the rage meter to eleven and here's why;
A couple years ago, I saw guys poaching salmon. They would catch the daily limit, motor across the river, unload the fish and come back across the river for another limit. They did this every day. On a good day, when the fish were biting, they would catch five to ten times the daily limit. I called the WDFG "Poacher Hotline", where I was told "they weren't interested."
So WDFG is not actually interested in stopping poachers(or illegal gill nets, night fishing and trot lines, either) and protecting natural resources, only generating revenue from poor suckers who don't have proper paperwork. The salmon are on the fast track to extinction and they got my $150, so the "system" is working. Those same guys who were poaching salmon were watching me get worked over by WDFG, they must have had a real laugh.
As a result of what has happened following the semi truck accident and incidents like the salmon card bullshit ticket, my outlook on things, especially the way things are going in the United States, has changed somewhat. The law does not protect innocent people, American citizens should not be legally required to suffer in order to protect criminals, and that includes the corrupt politicians who have sold America's future. You are punished if you obey the law and punished if you do not. What are you supposed to do? America is a fragmented and failing society, greed has destroyed everything good this nation was founded on. Corrupt politics and corporate policies have turned Americans against each other for nothing other than a point of view. I have seen countries in the midst of civil unrest, America now looks as bad, or worse, than any of them. I believe the United States is on the ragged edge. Greed and politics are destroying the place I live, I don't see that stopping anytime soon.
In light of all this, it has been difficult to make videos and take photos of fishing and riding bikes. Being creative is tough enough, but when you get overwhelmed by bad things, the power of creativity has to be re-channeled to your survival mode to keep from going berserk. Although what has happened to me has changed me for the rest of my life, I don't want the government to steal everything, so the creative juices are starting to flow again. Enough of corruption and greed, all Americans will be paying the price for that soon enough, but for now, I am going fishing and riding my bike.