Summer has arrived and smallmouth bass fishing is in full swing, whenever it isn't too windy. The wind died down for a day so we got in some kayak fishing for smallmouth bass on the Columbia River. The days are hot, into the low nineties, and without much wind, it gets real hot when you're out on a kayak most of the day. This time out, the river water level was relatively high. More water was being released from the upstream Columbia River dam so the water level was visibly rising all day long. We got up early and launched before sunrise to beat the heat.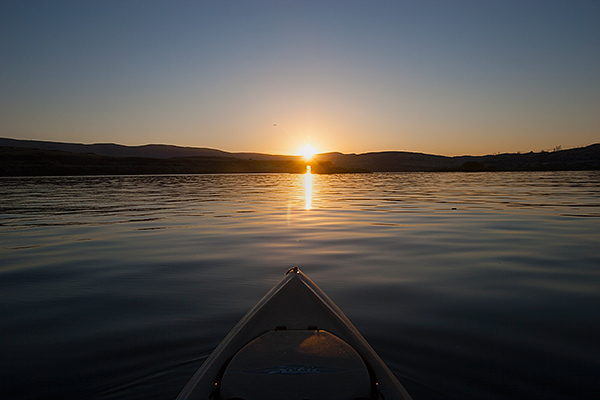 The fishing was pretty good but not as good as it's been. The rapidly changing water levels, hot weather, high pressure, bright moon at night; all reasons why the fish aren't biting as well as expected. I don't know if it has anything to do with the fishing, but the amount of vegetation, or seaweed, which I call the collective group of river plants, is taking over the river. You get seaweed on your lure on nearly every cast. A seaweed covered lure is not going to attract any fish, maybe that's why the fishing is kind of slow.
We managed to get a few fish here and there, including a couple nice bass.
Looks like hot and windy days coming up so no telling when we can get out for more fishing. Might have to hit the road to escape the Columbia Gorge wind machine. The upcoming kayak fishing video is 90% complete and should be online in a day or two so keep checking in.