The rainy weather continues here in the Pacific Northwest, making the kayak fishing kind of tough. A little rain isn't going to stop anybody from fishing, especially when you are going after what could be the last salmon of the season, but day after day of rain has messed up the rivers and the salmon stop biting when it's muddy and the water levels are constantly changing. The wind was calm for a day and the rain lightened up enough to let us get out on the Columbia River to go after the salmon. The salmon are not biting as well on the main river here as they are further upriver, but the water conditions are not good enough to warrant a road trip east. The morning started out clear and calm with a beautiful sunrise.
You may be familiar with the saying "Red skies in morning, sailors take warning". Well, that was absolutely true on this day. Shortly after the spectacular sunrise, the sun disappeared into the dark gray clouds and it rained off and on until early afternoon.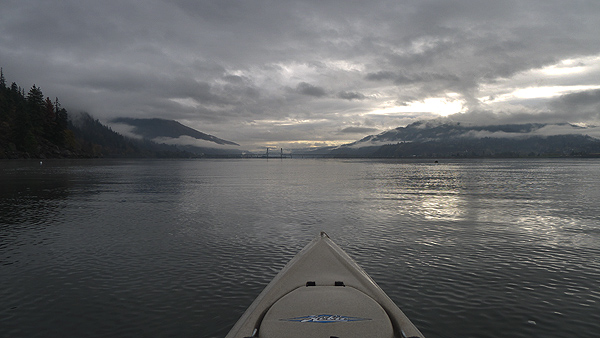 Even though the river water was off color from all the rain, the fishing was better than expected. Got three salmon on the line; one came unbuttoned at the kayak, one was too big to fit into my landing net and while I was trying to figure out how to get it into the kayak it got away and I managed to get one into the kayak and on the stringer.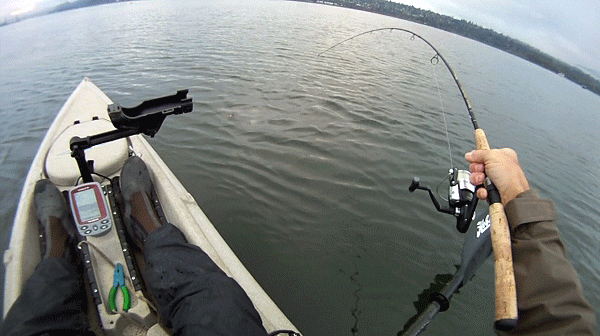 I don't mind losing a fish now and then, it's part of fishing, but losing what was probably the biggest salmon I've ever caught because it was too big to fit in the landing net, that's a tough one. I still had one more salmon for the freezer and there's still a chance for a few more.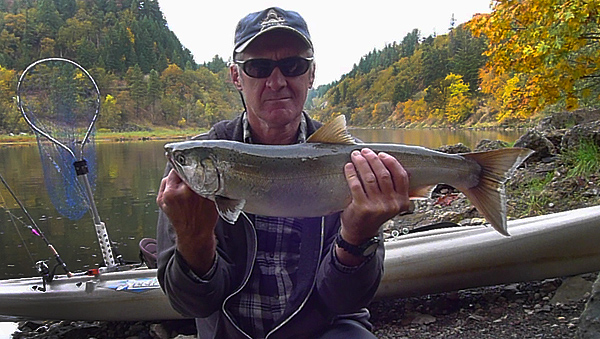 Looks like heavy rain today and more rain and windy tomorrow, we are hoping that will be the end of the nasty weather for a few days. It's almost November, only a couple more weeks of salmon fishing.