The all out effort continued early the next morning. Kind of sad, knowing this was going to be the last day of fishing for a while. We were a little over anxious to get going, so we got to the fishing spot while it was still dark. I decided to try fishing, even though the night fishing here is more about snagged lures, and got the first fish of the day a bit early.
The sun comes up on a beautiful, mild morning on the glassy Colorado River.
Like the day before, as soon as the sun came up, the bass started biting.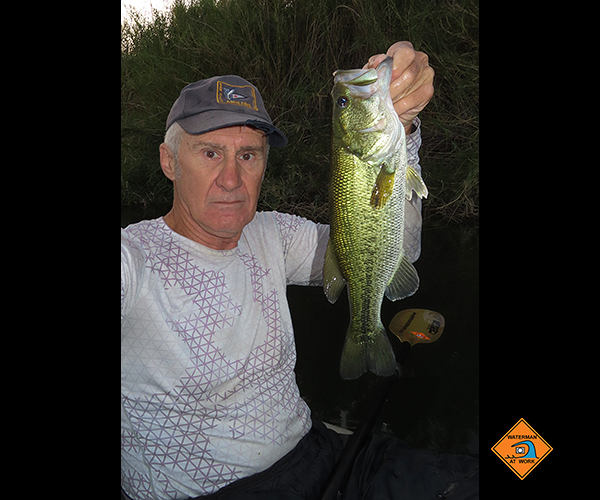 The fishing was not as good as the day before, but way above average. There was plenty of kayak fishing action. I caught a bunch of fish and had a lot of bass come unhooked.
Again, not as many bigger fish as the day before, but I still managed to land a few nice largemouth bass like this one, which is the last fish of the season.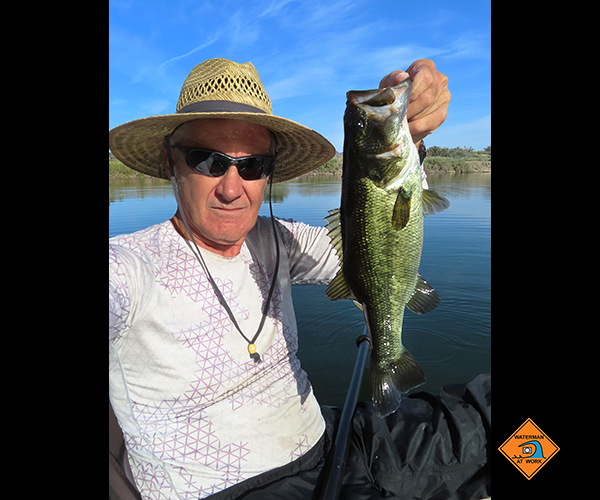 With the forecast for wind quickly rising in the late morning, we took one last look at a glassy Colorado River, left them biting and headed for home.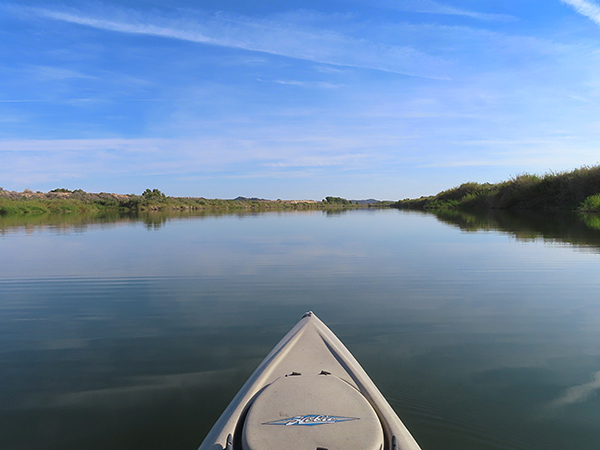 Just like that, the fishing season that could have hardly been worse, came to an end. Months of low water in the Colorado River and endless desert wind reduced the fishing to nearly nothing. A couple dozen fishing trips in six months, that's barely fishing. If the wind trends continue, there may be no kayak fishing at all.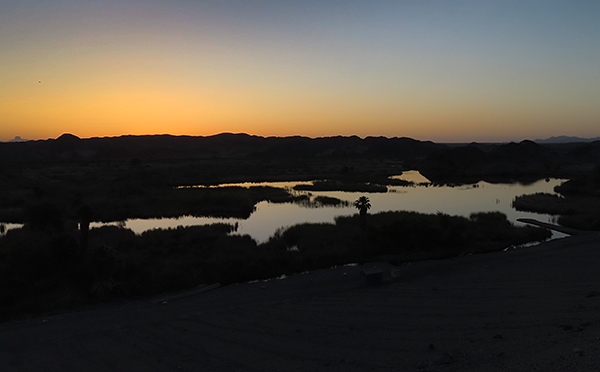 Fishermen are optimistic by nature, if there's any fishing to be done, we'll be doing it. We will be taking some time off from the fishing to do a little bike riding in the Cascade Mountains and we'll be fishing ASAP, so check back soon.