As some of you already know, I was involved in a serious vehicle accident a short time ago. I was stopped for a road construction flagman when I was rear ended by a semi truck. I can't go into more detail because of legal issues, but the photo below will tell you most of what you need to know.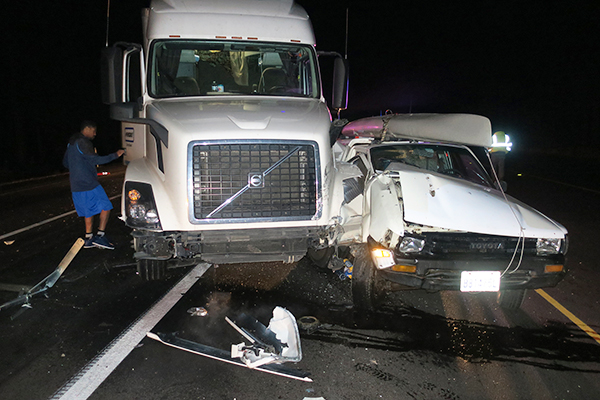 As you can see in the photo, my truck was totaled and my possessions spread out all over the highway. Although I was extremely lucky to not be killed, I have suffered significant injuries, the extent of which I still am not sure of.
There will be a, hopefully, short delay in the many projects we had lined up for the winter months while I try to regain my physical well being. Stick with us, there's stuff coming up, it might be a little slower than normal.