Hate to do it, but I'm putting my Burton Supermodel 174 snowboard up for sale. This board was purchased direct from Burton in 1997 and hand made in Vermont USA. The board is in mint condition. A few minor scratches on the deck from skier's poles, the bottom is like new.
The board comes with more recent Burton Cartel bindings, stomp pad and leash. Padded board bag included. $250 for everything, ready to ride. I will throw in a pair of Burton Ranger boots in good condition that I bought the same time as the board.
This board was designed by Craig Kelly and hand made in Vermont. The Supermodel is the board Kelly rode for backcountry and helicopter boarding. It is for big mountains, power carving and powder, the deeper the better. It is very fast. Wood core smooths out the ride.
I've had some epic days riding this board, but my big mountain days are over.
They didn't make a lot of these boards so they are pretty rare. It's a board for a more advanced snowboarder who wants a board for those deep powder days or trips to the big mountains. You can ride with confidence on the steepest slopes and deepest powder. If you are a tall person, it would be a good everyday board but it would be a shame to run this vintage classic over rocks and dirt.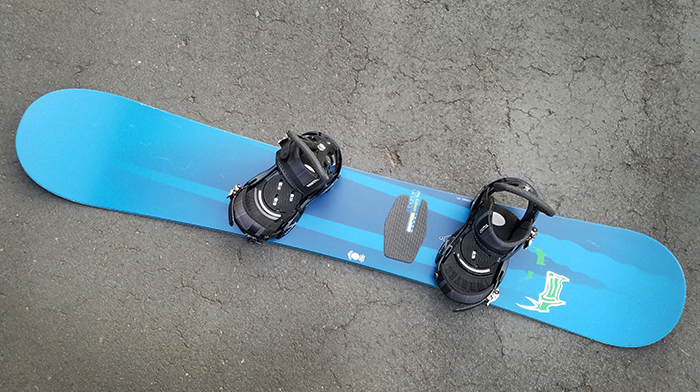 Board, bindings and bag $250. If you are interested contact me at watermanatwork@gmail.com