A rainy day here in the Cascade Mountains provides the opportunity to post a couple weeks worth of mountain bike photos in one of the last wild areas of the continental United States.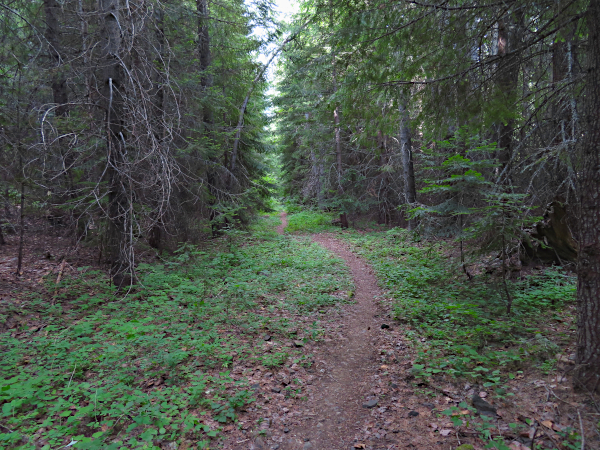 Nature is always in motion. There are a lot of trees here, some of them fall down.
It's been hot and there has been no significant rain for a month but the forest is still green. Dry, but green.
Early morning ride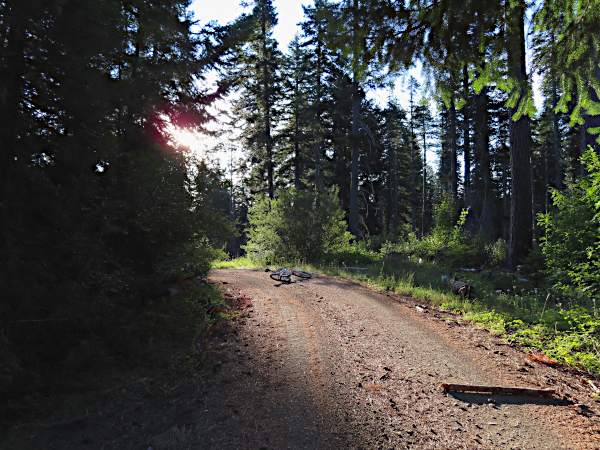 The glaciers on Mt. Adams are melting in the hot summer sun. This black lava rock mountain is on the front line of the changing climate.
I'm doing everything I can to not destroy the planet, and so should you. Along with that I try to ride my bike every day I can just to be out in the woods.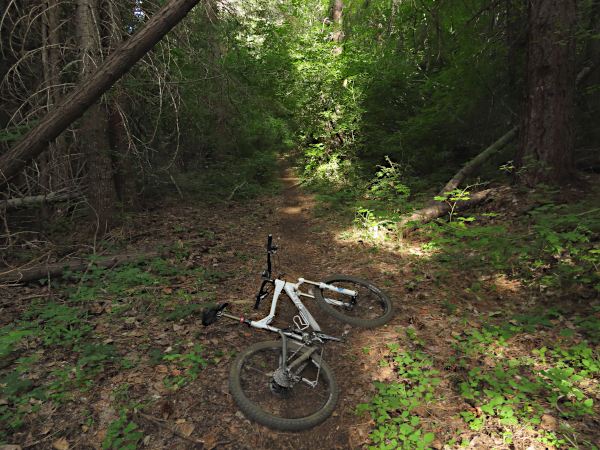 The bit of rain here should clean the dust off everything, not nearly enough to cause even a puddle. In the middle of dangerous fire season, any rain is good. Always something going on so check back soon.