We've settled into the desert southwest kayak fishing camp and have been kayak fishing every possible day since arriving. With everything that's happened and everything that probably is going to happen, we aren't wasting a single potential fishing day and treating every single day the the last day on earth.
Thankfully, after windy summer on the Columbia River, the weather here on the Colorado River has been just about perfect for kayak fishing. With calm winds and moderate temperatures, an early start to the day's fishing is the way to go.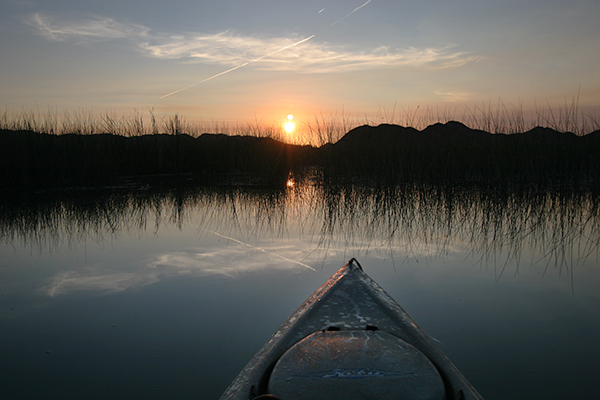 The fishing for largemouth bass was pretty good when we first started fishing and caught some nice fish even before the sun came up.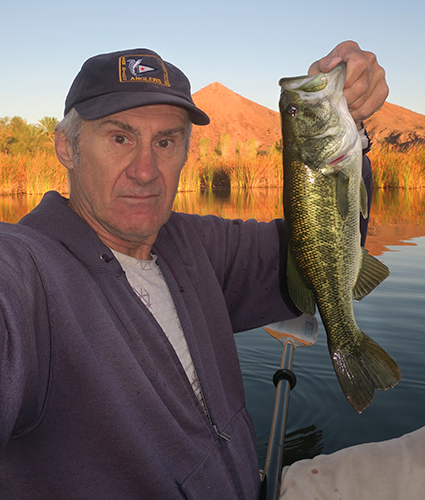 The weather ranged from hot, sunny days to overcast and mild, but the wind stayed calm making for perfect kayak fishing conditions.
The fishing was typical for this spot. You usually don't catch a lot of bass here, but the fish you manage to catch are usually pretty good size.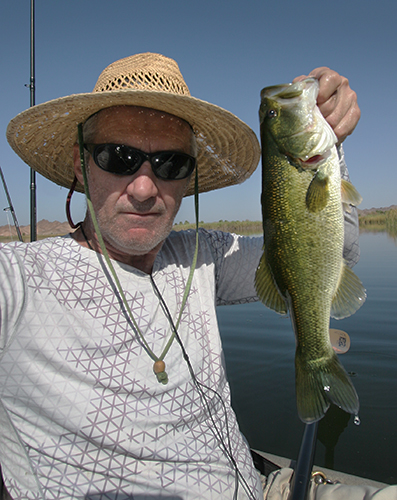 With nice weather and calm wind at night, we were able to do some night fishing under the full moon.
We caught a few largemouth bass at night, but the fishing was slowing down a bit, so no big fish like we caught last year. The season is just starting though.
The best time for fishing seemed to be in the early morning with the full moon and rising sun.
The weather and kayaking conditions remined perfect, but the fishing started to slow down, probably due to rapidly fluctuation river water levels.
Even though the bass were not exactly jumping in the kayak, we managed to get a few nice largemouth bass. With fishing like this, one or two really nice fish can make a great day.
With the fishing that was good a week ago starting to stall out, we headed to some other spots on the river to see if the fishing was any better. Not much of a launch beach, but if the river is higher or lower, you can't launch at all.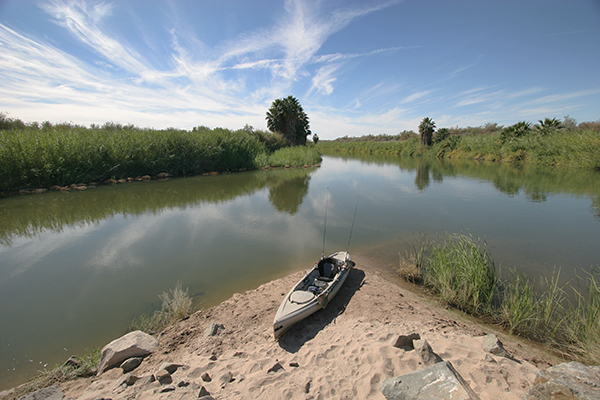 The fishing wasn't that great here either so we headed to try one last spot. Turns out that was a very good decision.