With the fishing being generally slow, we started fishing at places that we normally don't fish, looking in every nook and cranny for a hiding largemouth bass. Another early start on a beautiful desert southwest morning.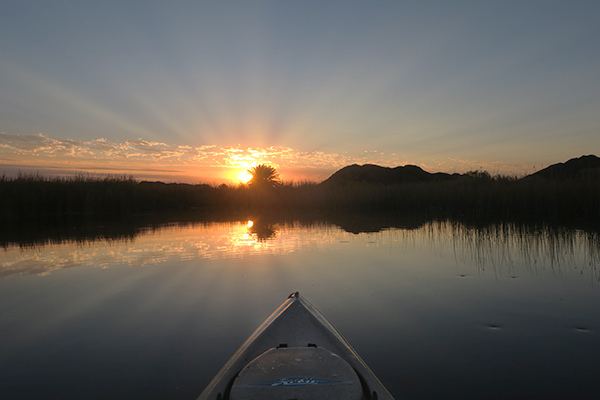 In a spot we've paddled past all the time, we had the best few days of big time largemouth bass fishing in a long time. From sunrise until about ten o'clock, the fishing action was pretty much non-stop.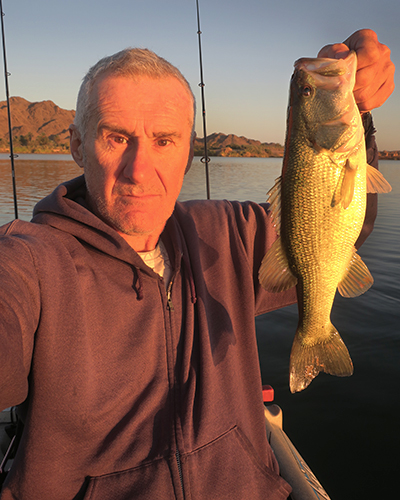 We weren't the only ones taking advantage of the great fishing.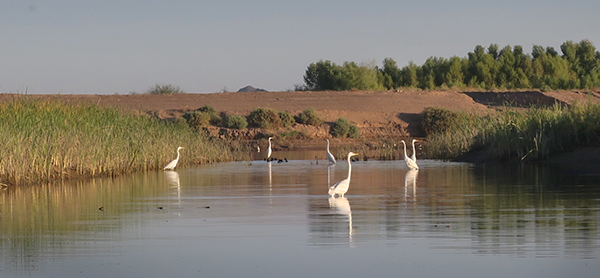 The largemouth bass fishing was great with most fish over two pounds.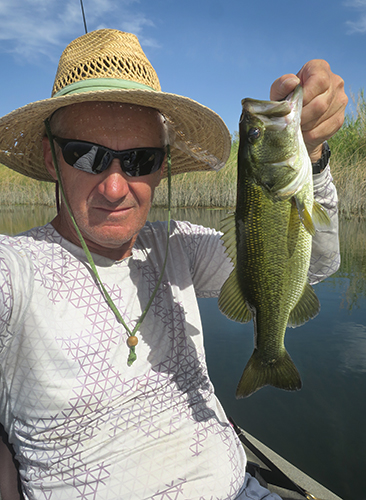 The wind picked up and made kayak fishing conditions on the questionable side but we decided, because the fishing had been so good, to try for an early morning session before the wind really picked up to double digits, a headwind paddling back to the launch. We paddled to the windy fishing spot and increasing clouds at sunrise.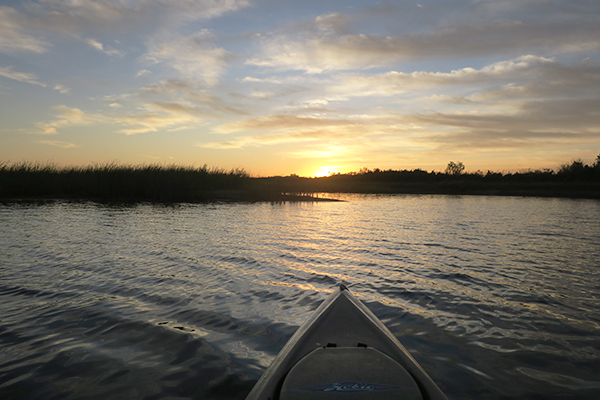 Hitting it early for one more try really paid off this time because shortly after arriving at the spot just before sunrise, I caught this nice largemouth bass after a long battle.
Just a few minutes later, just a short distance away, another big hit, great fight and another nice largemouth bass was in the kayak.
The early morning action continued.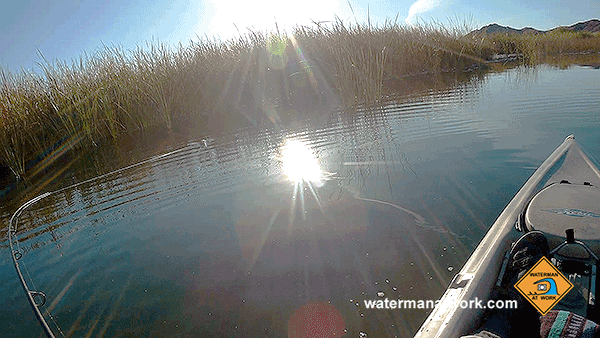 In the race with the rising wind, I managed one more nice bass before we had to head back to the launch.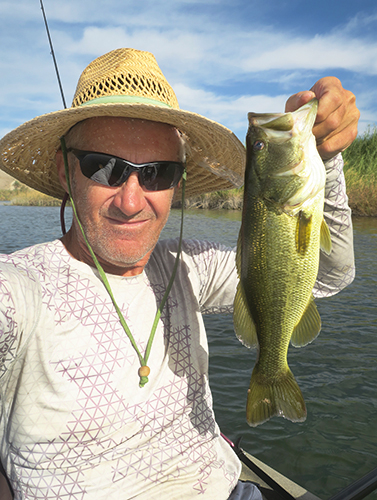 We caught a lot of big largemouth bass, but the biggest one probably got away. A big fish straightened the hook on this jig head and got away. After that, I started using a little heavier duty lead head.
By the time we returned to camp, the wind was blowing nearly twenty miles per hour and a few scattered storm cells moved through the area.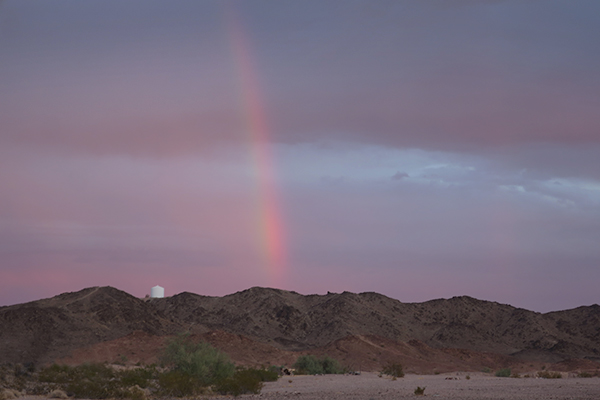 A great week of kayak fishing for largemouth bass that is going to be tough to beat, but as soon as the wind dies, we'll be back on the water. Check back soon for more kayak fishing action!