This post presents hot Cascade Mountain bike riding during the hottest days ever recorded in the Pacific Northwest. We still managed to get some excellent early morning rides before it got too hot. One day, June 27, 2021 it was 113°F. 3000′ in the Cascade Mountains, cancelling the day's ride because it's too hot. That's crazy. Four days in a row of temperatures over 100°F, smashing high temperature records across the PacNW.
The nighttime lows were in the mid 70's, usually what you would expect for the daytime high. We were camping and bike riding in the Cascade Mountains in late June but the temperature was the same as Yuma, AZ.
During the hot weather, early morning rides are the call. Ride most of the uphill in the cool of the morning because once the sun rises over the trees, it starts to get hot very quickly.
The Cascade Mountain flowers are in bloom with butterflies just about everywhere.
We've been doing a fair amount of riding and are slowly getting into somewhat better shape. This enables us to ride up the mountain a little higher and ride trails that don't see much use. The higher you go, the more "rustic" the trails are and sometimes the trail disappears completely.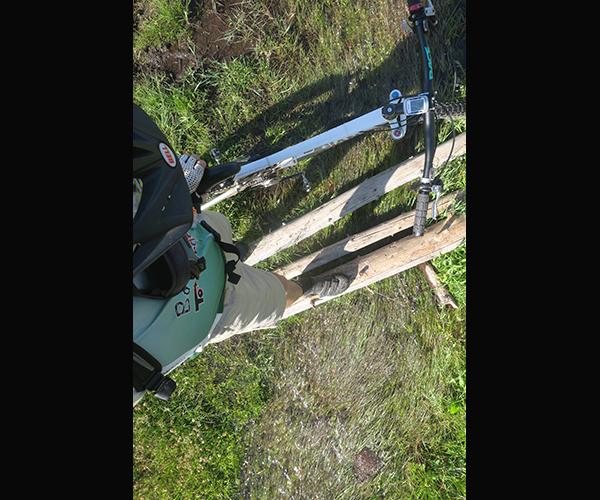 As we rode higher and closer to the high altitude treeline, we could see Mt. Adams in the distance. We'd been riding lower altitude trails, this is the closest we would get until we get in better riding condition.
As we rode closer to Mt. Adams, the results of the record heat was apparent. Looking like Mt. Adams in late August after a hot summer, the mountain glaciers are melting at a record rate. The rivers running down from the mountain to the Columbia River are filled with glacial silt. With two hot summer months in store, this is not a good sight.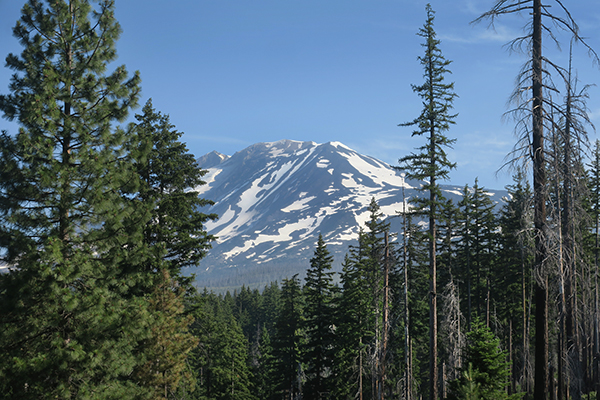 After a long downhill ride that's getting dustier every day, we arrived back at camp to find the butterflies waiting for us.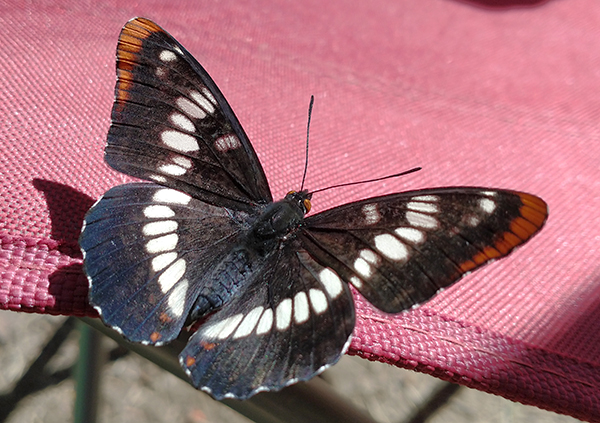 Later on, in the relative cool of the evening, a local deer stopped by for dinner.
It's still pretty hot with no real signs of letting up but we are riding as much as possible because if this weather keeps up, there are going to be fires everywhere. Private land owners like timber companies who allow public access are already closed due to fire danger. The last half of summer has become a fire and smoke filled event the past couple years in this part of the PacNW. Hoping it won't happen, but have to be realistic.