After a bit of a slow spell due to recovering from a serious accident, we are back producing kayak fishing videos again. The latest video, about losing and catching big largemouth bass on the Colorado River.
Earlier this year, within a span of forty eight hours, I lost, then caught two of the biggest fish of the year. The video is that story.
The video is just under three minutes long, but is all non-stop big largemouth bass kayak fishing action.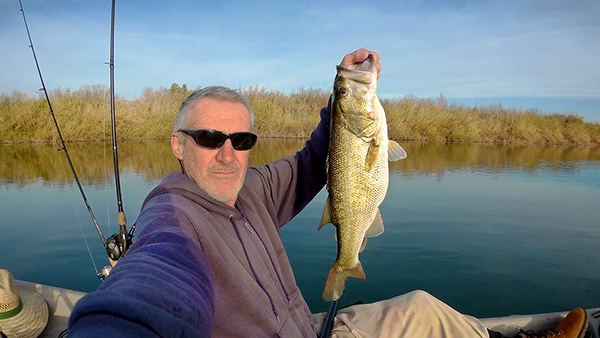 Click HERE or on any of the photos to check out the Huge Bass Redemption video on YouTube.
More videos coming soon!