KK7DTK is on the air. I've wanted to get a ham radio license ever since I was a kid who couldn't afford to buy a radio. Since then, I've worked as an electronics technician in the Marines and with UAVs as well as civilian tech companies. I was always using somebody else's radios and never got around to becoming a ham radio operator.
I got my license and rolled the dice on an entry level mobile ham radio. I'd love to buy a more expensive, better quality rig, but I just don't have the money. I bought the Anytone AT-778uv and Nagoya UT-72 magnetic base antenna. More about getting started as a ham radio operator here shortly.
As I may have mentioned, I'm pretty familiar with radios and electronics, especially repairing them, so I think I have a fairly critical eye. I ran the radio as much as possible to make sure if it fails, it does so before the 30 day Amazon return window. The AT-778uv seems well built. For an old geezer like me who remembers vacuum tubes, the size of this radio is amazing. More on the technical details later, this blog post is about being stoked to be a ham radio operator with a nice new radio.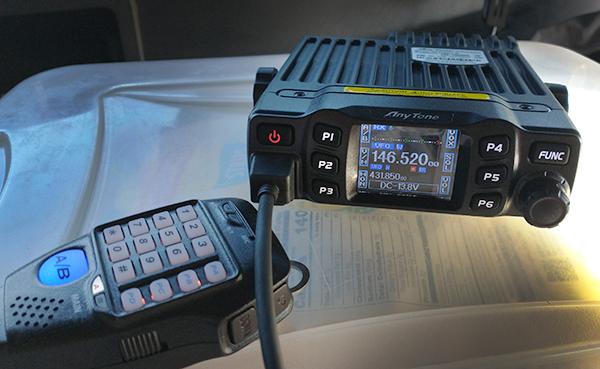 Why did I buy this mobile radio instead of a handheld radio that is much cheaper? I live in a remote area and travel to remote areas. Repeaters are a long way off, much farther than than a 5w handheld radio can reach. The Anytone AT-778uv is 25w and will run mainly on solar power.
Radio out of the box, antenna on the roof of the truck, easy connection to the battery of the solar power system. I installed the RepeaterBook app on my Android phone. CHIRP was installed a week or so ago on my laptop in anticipation of a new radio. The first frequency I dialed in was 146.520MHz, which I'm sure you recall from your Technician exam, is the National Simplex channel. I could hear people talking and I looked out the window of my truck to see an RV on fire. Hit the PTT and made my first ham radio transmission; "motorhome on fire". People responded, probably about a half mile away, so at least the radio worked.
I bought the PC programing cable with the radio. I had to download the radio software from the manufacturer's website. The software installed fine. The first thing you want is the programming cable drivers included with the software. Once the PC recognizes the cable and camera. Then you can use programming software.
I chose to use CHIRP. It was very easy to use. I downloaded a clone of the stock radio programming in case of emergency, then used CHIRP to program in local repeaters.
The radio was able to connect to repeaters about twenty miles away, which is pretty good. I've been able to log on to a local net through a repeater and it seems the signal is loud and clear, so I have to be pretty happy with that.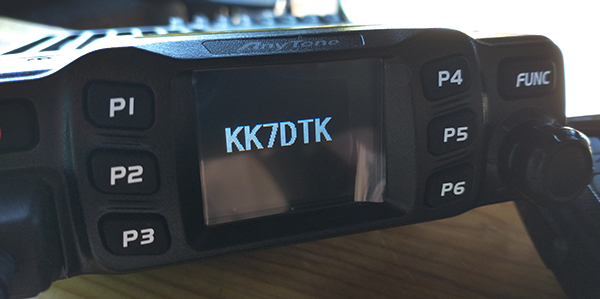 Right now, I'm enjoying being a ham radio operator. I'll leave the high end technical stuff to the experts, for now anyway, but I will be having more about getting started in ham radio as easily and cheaply as possible so check back soon.