We are doing everything humanly possible to get away from the worries we all are living with now, but Mother Nature is piling on with plenty of wind and rain. Too much wind for kayak fishing and riding a bicycle in 20mph wind on exposed terrain isn't much fun either. Then it rains.
It was a decent day yesterday, overcast but mild, with light winds and sporadic drizzle. While eastern Washington has clouds, everything to the west has serious rain, so we're fortunate to be riding dry. No epic singletrack, but miles of rock and dirt roads and trails along the Columbia River and the plateaus above it.
There are farms on the plateau above and the Columbia River is to the south, between there is a band of rugged, rocky terrain. You can ride for hours on various surface conditions and different terrain.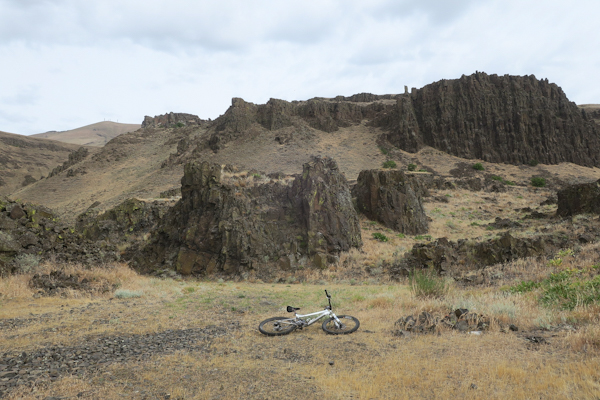 Eventually, even the roads that are barely roads come to an end. Around here, the farthest south you go is the Columbia River. The gorge of the Columbia River created by a prehistoric geological event is spectacular along its entire length, that's the story here as well.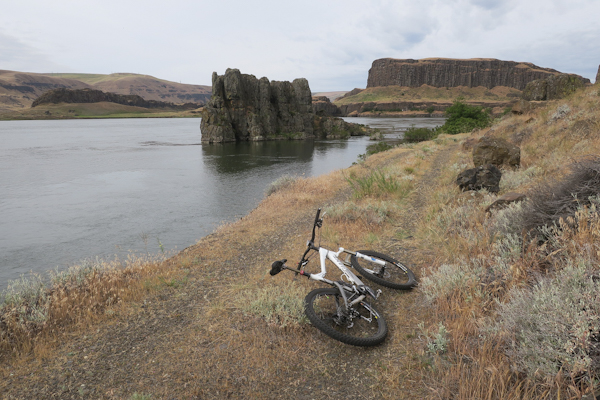 Looks like the rain may finally stop but it does not look the same for the wind. Breezy for the next week so we'll probably head back to the mountains for more mountain biking. Most things along the Columbia River are still locked down making kayak fishing trips difficult, great mountain biking is available, so the choice is clear.