We are blogging live from 3000′ in the Cascade Mountains during yet another record breaking heat wave here in the Pacific Northwest. It has been over 100*F for the past two days with at least another two or three 100 degree plus days coming up. The "low" temperature at night is about 67*F, so not much cooling off going on.
Knowing it is going to be really hot, the mountain bike rides start as early as possible. It takes a while for the sun to rise over the tall trees, but when it does, the temperature goes up dramatically. Head out about 0630 to do the bulk of the climbing before it gets too hot.
The snow on Mt. Adams is melting quickly in the record head. Snowmelt is running down the mountain everywhere although some of the larger mountain streams have already dried up.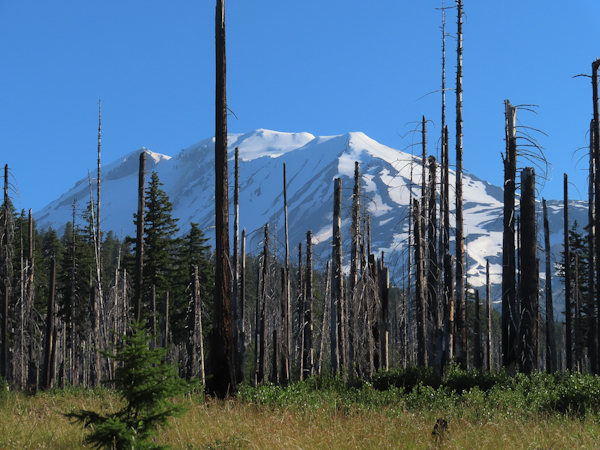 Being back early from the bike riding gives me a chance to make a live blog post. This is a nice view of Mt. Adams on the downhill run back to the campsite.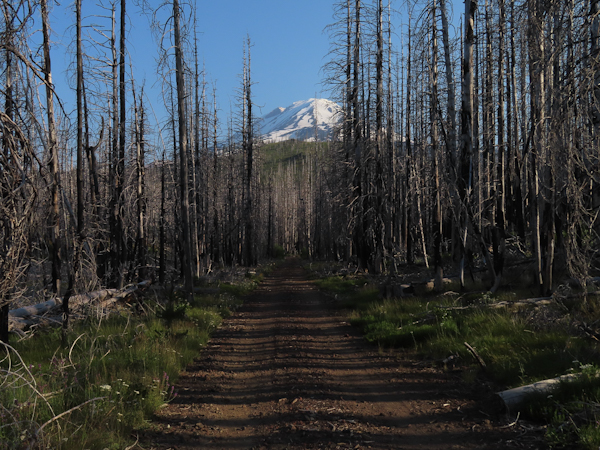 Now to endure the 100* rest of the day and up again early tomorrow because the riding is still great.