After somewhat of a late winter hanging on for dear life, it's time to hit the trails for mountain biking in the Pacific Northwest. The winter rain may have not stopped entirely, but it is slowing down and that's good news for outdoor enthusiasts.
After a long winter of sitting in the fishing kayak and sitting around waiting for the wind to stop, I'm not in great bike riding shape. Fortunately, I got a few twenty mile hikes in with my friend Mike in Southern California to get the legs in shape for bike riding.
This is where we first started riding mountain bikes. Hard to believe, but this used to be undeveloped land and farms. Now, this is the only undeveloped land that's left and mountain biking is illegal on a good part of it.
Finally a break in the spring rain and up to the local mountains to check out the trails and get some relatively easier riding in before heading to the higher mountains. Hammering up mountain climbs when you aren't in shape can cause injuries, especially knee injuries, so you have to ease into the riding. That's easier said than done when the riding conditions are like this.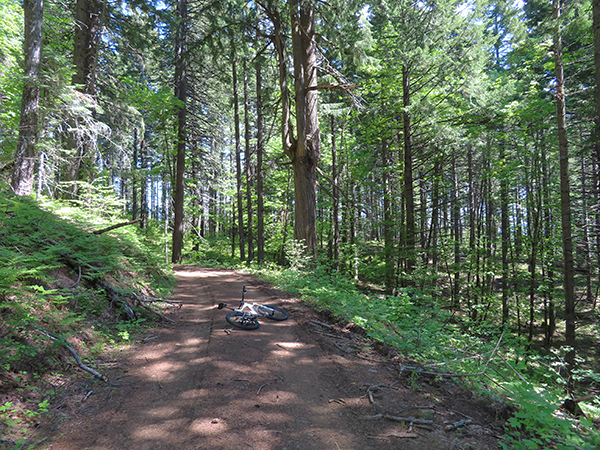 Conditions were just about perfect and I would have liked to ride all day, but that's what you work up to. The first few rides of the season are short, about an hour, with limited climbing.
Easy rides let you have a good look at the great scenery.
After a few rides, I felt pretty good, no major breakdowns of body or bike, so I headed off on the singletrack. There's been plenty of rain and this area was under snow not that long ago. Conditions were perfect and the first ride on a great trail after a long winter is what it's all about.
The trails were in perfect condition. This is a rainy part of the country and the ground handles the rain well. The soil drains quickly and there's not much mud. Tree roots and rocks can be slippery.
With nearby snow just starting to melt and plenty of rain, there's water running down the mountains just about everywhere.
One thing that was noticeable was the number of eBikes and number of shuttles. This is not a "name brand" spot in this area. It is a great downhill, but the uphill is rough on bike riders as well as vehicles, so it was not that popular. Now, you can motor up the mountain on your eBike or take a shuttle. The sign in the photo below, which has been there for a long time, says "No Motorized Vehicles". Another controversy in a place desperately not needing more conflict.
After a rain delay, we headed higher into the mountains to check out trails that are a bit more remote and rugged. It's pretty much all bike riding so the better your condition, the longer and farther you can ride.
Everything was still a little moist, but there was some great riding to be had.
The storms coming through the mountains were wet, but not too cold and the mushrooms were popping out everywhere.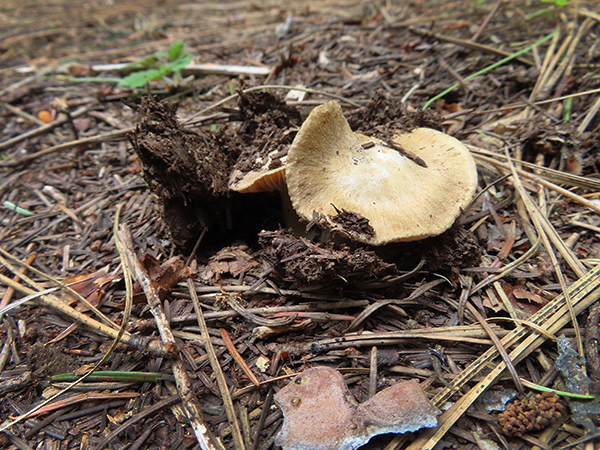 A storm front would move through and it would rain for a few hours, then the sun would come out and it would be a beautiful day.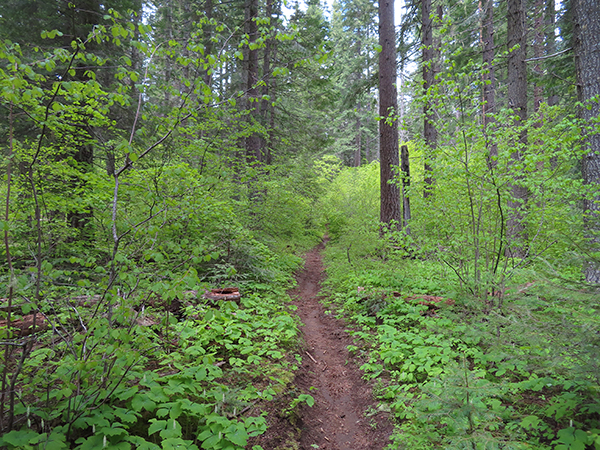 After a few days of passing storms, a major storm passed through and dumped a few inches of rain in a couple days.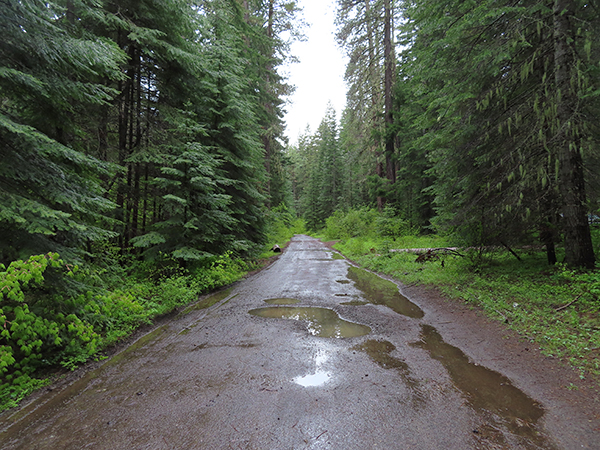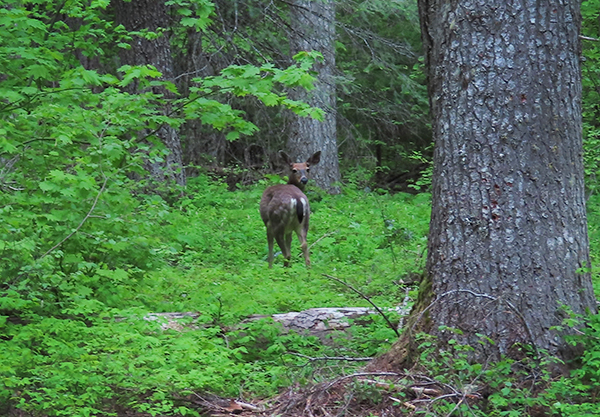 It stopped raining about 6:00AM and by 9:00AM we were out riding. This trail had water running down it a few hours earlier and now it's perfectly ridable.
The creeks and streams running down the mountains were full bore.
It's about as green as you can get. The leaves are still wet so riding through the dense forest can be quite refreshing.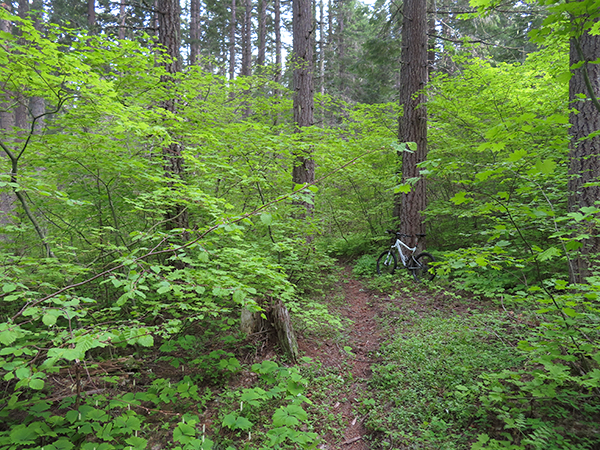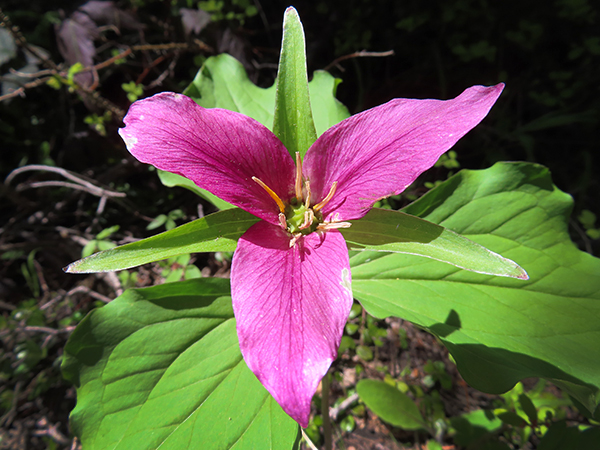 I was feeling pretty good so I tried a longer ride so I could get a closer look at Mt. Adams to check out the snowpack. The first day, clouds were hanging over the mountain so I didn't see much. The next day most of the clouds had cleared out and I got a pretty good look at the mountain.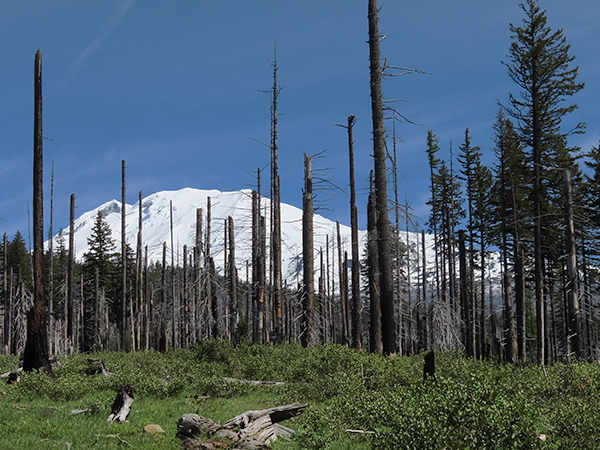 That's a pretty good looking snowpack here in the drought stricken west but we'll see how long it lasts. A few 115° days like we had last year and it will be gone pretty quick.
After a couple days of epic riding in conditions that were about as good as I've ever seen, more rain was on the way and we decided to call it a trip. On the way back, I noticed that in a week of riding, there were only my tire tracks and the hoofprint of a small deer on the trail.
Looks like the rain is stopping and the sun is coming out. Long PacNW summer days are great for riding and that's what we are going to do so check back soon.