The Pacific Northwest weather continues to keep us off the Columbia River for any kayak fishing so it's off to the mountains for some mountain biking. It's still cold, windy and rainy but we can get some rides in between storms. It's not quite summer yet so the crowds are minimal and the trails in good shape.
I have not been riding the bikes so I was sorely out of shape. With the cool and unsettled mountain weather, we didn't want to camp too high in the mountains, so we set up camp at about 2500′. It was cool at night and in the morning, but when the sun came up over the trees, it was ideal for mountain biking.
For a few days we rode around the lower mountain trying to regain a little fitness. No matter where you ride in these mountains you won't find a lot of flat roads and trails so the first couple rides were pretty short. We wanted to get a look at Mt. Adams, so we headed up the mountain. After a somewhat slow grind up the mountain, we had our first good look at a snow capped Mt. Adams.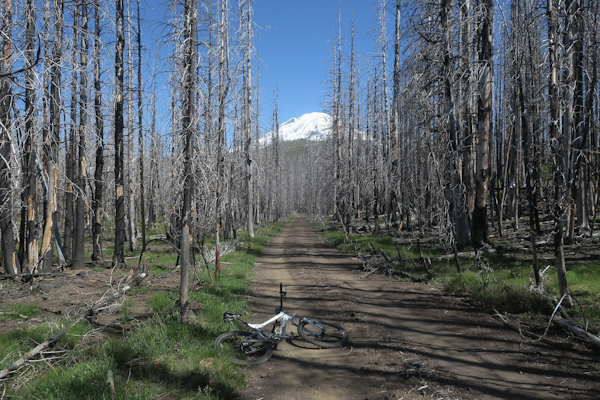 We expected to see more snow for this time of year so it looks like water may be an issue this summer.
After an intense overnight thunderstorm with plenty of rain we headed over to another part of the mountain where there was more singletrack. The trails were in excellent condition and the forest was super green and fresh from the recent rain. Being out of shape, we were riding pretty slow, but there is plenty of amazing scenery to check out along the way.
More public land is opening from Coronavirus restrictions so we're looking forward to getting back out on the local trails. Everything has been closed so there are probably a lot of blown down trees. Like everyone else, we're tired of sitting around, we want to ride!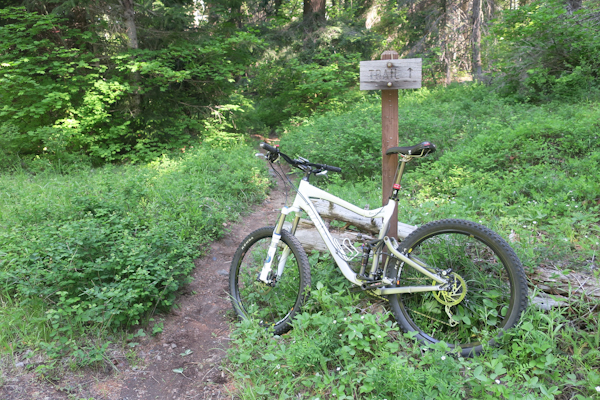 We are hoping the wind dies down so we can get out and do some kayak fishing, but if there is no fishing, we will be back out on the trails so check back and see what's happening.