The two places we do most of our kayak fishing, at home on the Columbia River in Washington, or here on the Colorado River in the desert southwest, neither one is known for calm, peaceful weather, so to get five consecutive days of calm wind and good fishing is a rare treat. It was a long week of kayak fishing, up at 3:00AM and paddling out by 4:00. Got the kayak fishing gear squared away for the early morning wakeup call.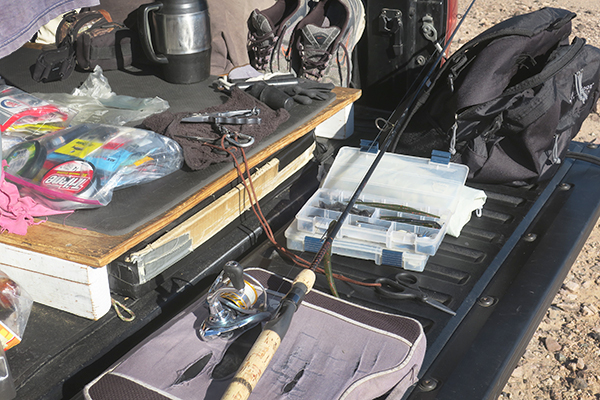 The good night fishing for largemouth bass continued from where it had left off about a week ago.
This time of year is not prime largemouth bass fishing season so a good day of largemouth bass fishing may be one or two fish. While you may catch more largemouth bass in the spring and summer, the bass that are active in the winter months are a little bigger. The bigger fish do seem to be more active at night.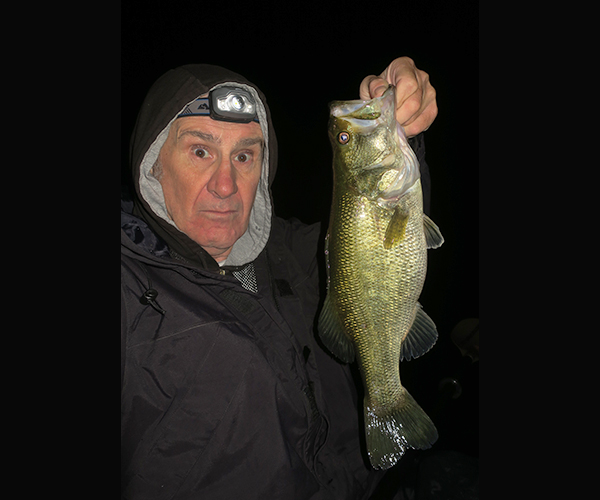 Only a sliver of the fading moon rose in the early morning sky an hour before the sun.
After a week of strong desert wind, it's great to see perfect, glassy conditions for kayak fishing.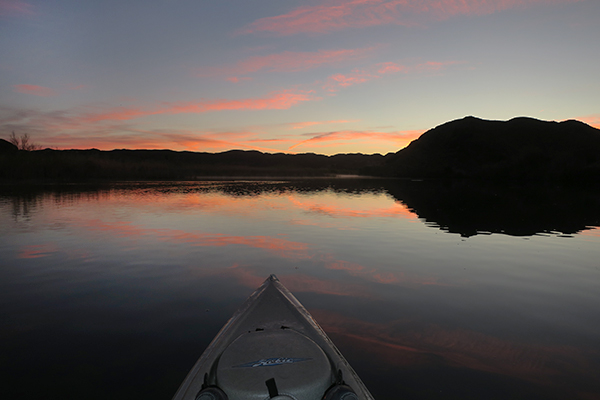 The fishing for largemouth bass is challenging at this time of year. The water levels of the Colorado River basin are very low and the water is perfectly clear. Hard to sneak up on hungry bass with those conditions, but a kayak is the ideal vehicle.
The conditions were perfect for kayak fishing, but the fish stopped biting as soon as the sun came up. An early morning largemouth bass like this was usually the last fish of the day.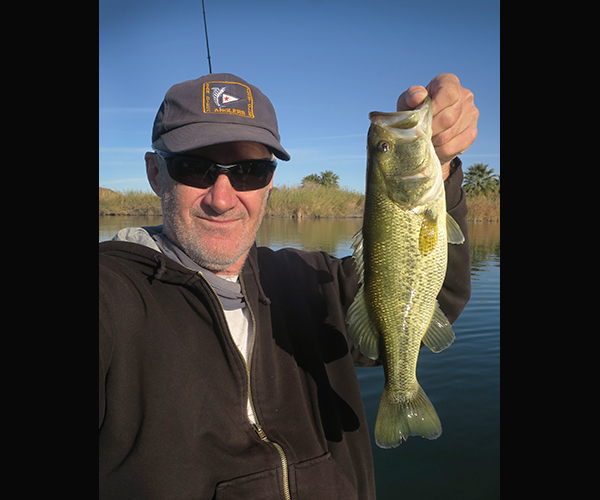 For five straight days it was literally fish, eat, sleep. Getting up at 3:00AM is no joy, but when you know that ninety minutes later, dark or not, you will be catching nice largemouth bass, it's easier than getting up for work at 6:00AM.
In the course of the five day kayak fishing run, I caught some nice largemouth bass at night.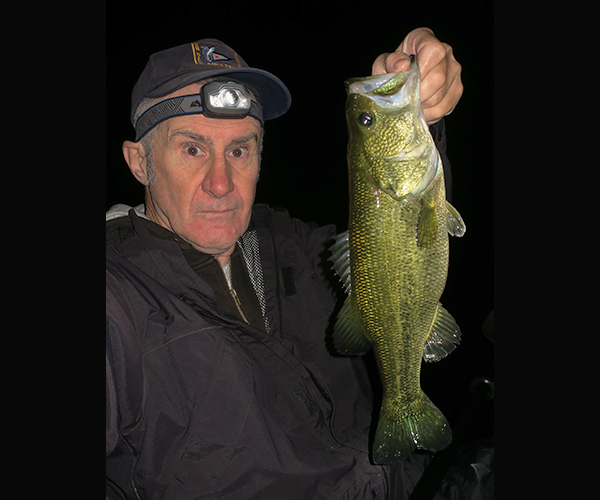 Sunrise over the Colorado River wetlands is a special time of day. All the animals, especially the birds, are waking up and it gets noisy real quick.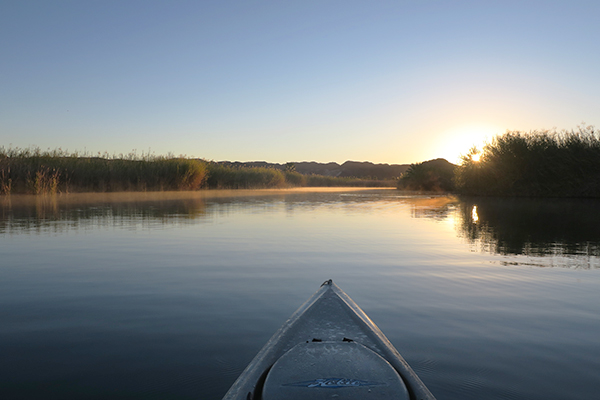 The glassy morning water conditions lasted longer than the fish were biting, so we take pictures instead.
Every day was different, from overcast to clear blue skies. Most days there were at least a few clouds in the morning.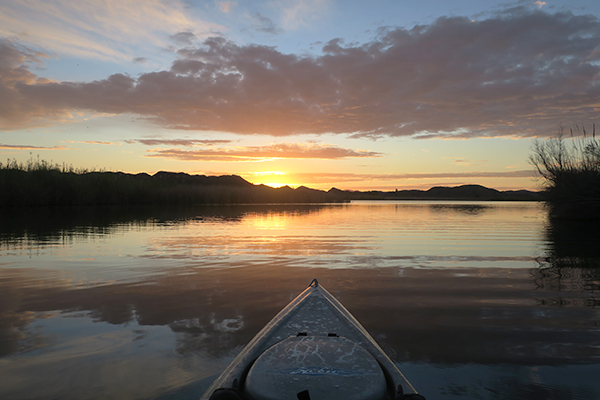 Heading back to the launch into the rising sun, hoping to pick off one more largemouth bass.
We managed to have just enough luck in the early morning hours to get nice video of some great kayak fishing for largemouth bass.
I caught some nice largemouth bass that made all the effort worth it.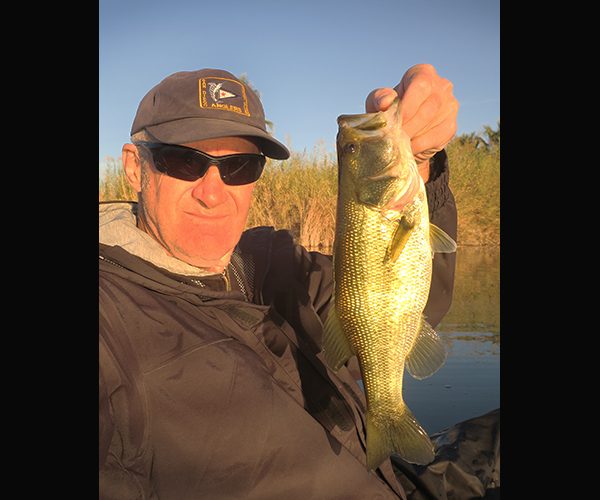 The desert wind is blowing again, ending a great stretch of kayak fishing, but giving us time to catch up on all the computer work. We're getting set up to make blog posts more frequent and post more video, so check back soon.