We thought the desert wind had put an end to the 2020 fishing season, when the wind suddenly died on the last morning of the year and let us get one more fishing session before this miserable year came to a close.
When I say the wind died in the morning, I mean the early morning, up at 3AM and on the water by 4AM. That's very early to be getting up on the last day of December, but with the nearly full moon, the conditions for kayak fishing at night were ideal. The largemouth bass fishing has been good at night and that trend continued as the last few bass of 2020 were in the kayak.
Most of the fish we caught, especially the bigger bass, were caught before sunrise. The fishing conditions were ideal, but as the sun came up, the fishing slowed down. The last kayak fishing photo of 2020.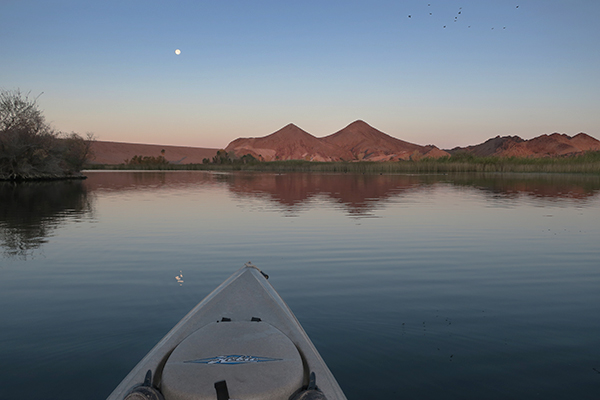 New Years Day was windy, but the wind stopped blowing the following morning and the fishing was really good. I caught three or four nice largemouth bass in about forty five minutes.
Shooting video and photos in the dark is not an easy thing. If the largemouth bass fishing remains good at night, which we hope it does, we will be looking to get some good video and are working on a night setup. With the bigger fish active at night, we don't want to miss the best kayak fishing action.
After great night of fishing, we hit it early again the next day. While we didn't catch as many fish as the night before, but did manage to catch this nice largemouth bass.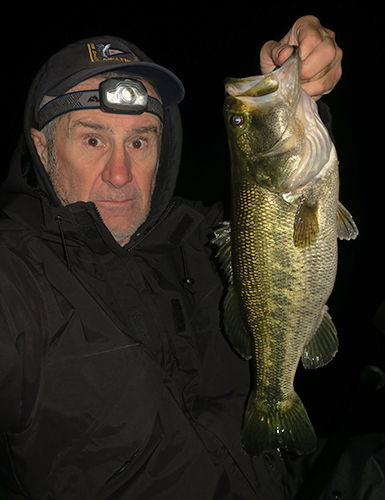 The sun came up, it was a beautiful day with hardly any wind. As you can see in the photo below, there were even fish jumping around, but after about 9AM, we did not even get a nibble. We already caught some nice fish while it was still dark, but when the conditions are perfect, you'd like to take advantage of them because it doesn't happen every day.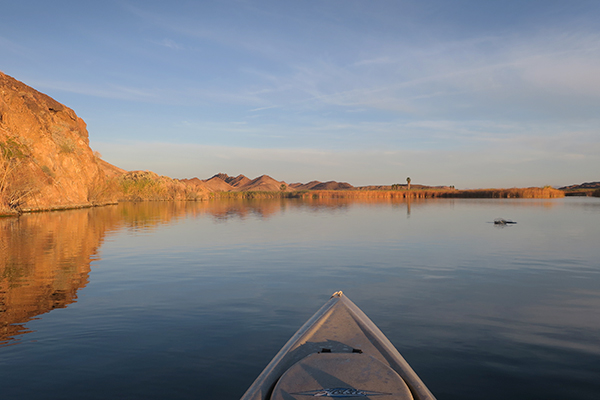 Mid winter is not the ideal time of year for largemouth bass fishing in this part of the country, but we are catching nice fish and look forward to more good fishing ahead in 2021. Check back soon and stay safe.