As winter arrives in the desert, there isn't any snow(around sea level anyway), the days get windier and cooler and the water temperature drops. The wind has picked up to keep us off the water for the rest of 2020, but we did manage to get out kayak fishing on the Colorado River and had some great fishing sessions.
The weather has ranged from clear skies to overcast and even some light rain. Getting out on the water between passing weather fronts is what it's all about. The wind forecasts are helpful, but sometimes they aren't real close on the wind speed.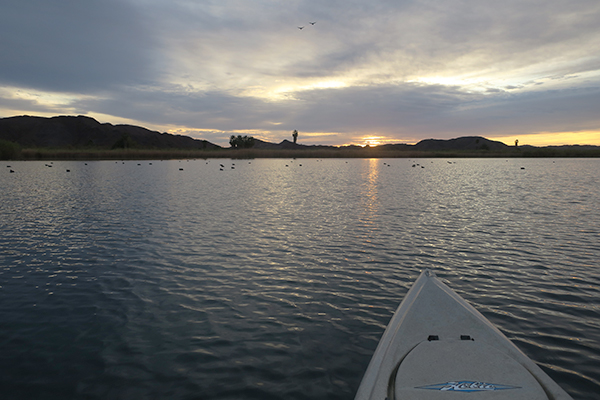 As it has been lately, the fishing for largemouth bass at night has been good. A lot of these night bass have been pretty good sized fish. One morning, I caught this nice largemouth bass while it was pitch black because of clouds blocking the stars.
About a half hour later, I caught another big largemouth bass, maybe a little bigger than the one I just caught. The sun was just starting to rise in the east on a cloudy desert morning that was turning out to be a great day of kayak fishing.
The cloudy weather and dropping temperatures made for spectacular sunrises over the Colorado River.
Early mornings in the desert around the Colorado River are active with lots of wildlife. Water is life in the desert and sooner or later, the animals come down to the river to drink, like this family of raccoons.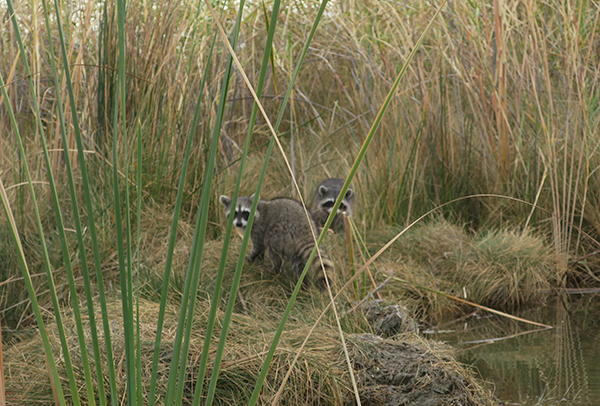 Most mornings the clouds would eventually burn off and the temperature would start to rise, warmed by the rising sun.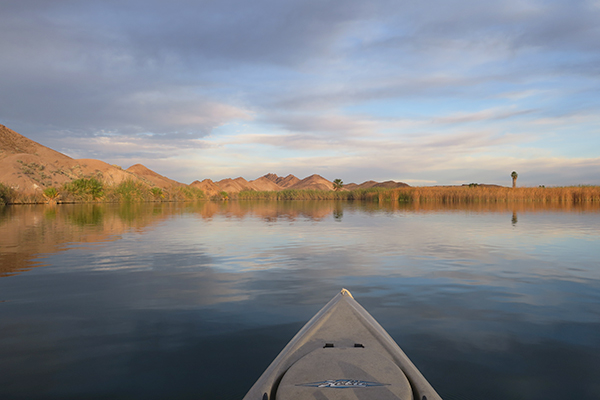 Catching fish at night is great, but it's not adding to the watermanatwork.com video library, so we are happy to report that the fishing remained good through the morning hours so we got some great kayak fishing video.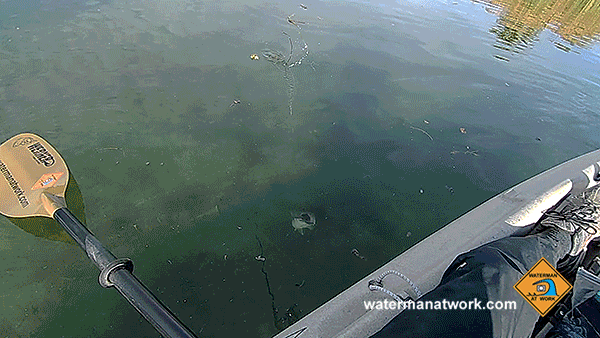 After fishing in the dark for hours, the morning sun can be blinding because of the low angle of the sun that reflects off the water. I hadn't even got my sunglasses out when I caught this largemouth bass just as the sun rose over the hills.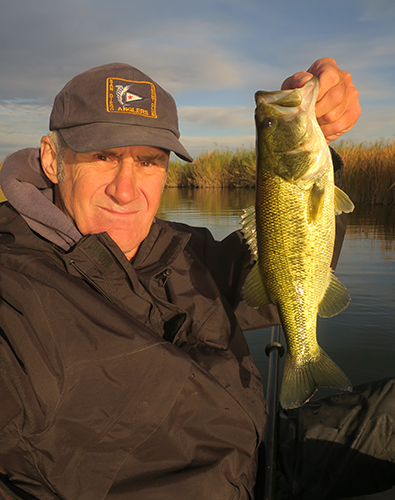 2020 has been a year we are happy to see in the rear view mirror. These blog posts may make it appear that everything is great, but it's not. Things have been difficult for us, just like it has for everyone else, and we hope that things get better soon. Stay safe and check back soon because there will be more kayak fishing adventures!